Professional Profile: Philip Cordeiro 2018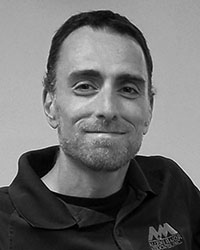 Philip Cordeiro
Name: Philip Cordeiro
Title: Branch Manager
Company: Allen & Major Associates, Inc. (A&M)
Location: Lakeville, MA
Birthplace: Stoughton, MA
Education: B.S. from the University of Massachusetts Dartmouth
What does your firm do and any plans for the future: Allen & Major provides multi-disciplined services for ground up development projects. Positioned on the South Shore, we service the entirety of southern Mass., R.I. and eastern Conn.
Keys to success: There is no greater harbinger of success than communication. Our clients expect it, the public demands it, and A&M provides this as a baseline to all projects. Without it, the collective goals are not achieved.
Did you have a mentor if so who & why? If not tell us about someone living or not who you admire: My first director was Brian Ricker. He provided a practical, level headed approach to problem solving and was instrumental in ensuring young engineers were exposed to all aspects of engineering, a trait I try and reinforce to this day.
Where do you see yourself in 10 years: I hope to be forward moving every step of the way. The industry will continue to evolve, and I hope to do the same.
If you had to choose a different profession, what would it be: Teacher. There are few nobler professions than sharing what you have learned to others.
Favorite novel: The Lord of the Rings
Favorite film: The Shawshank Redemption
Hobbies: I am an avid runner and cyclist and when time allows, traveler.