Professional Profile: Robert Adnopoz 1982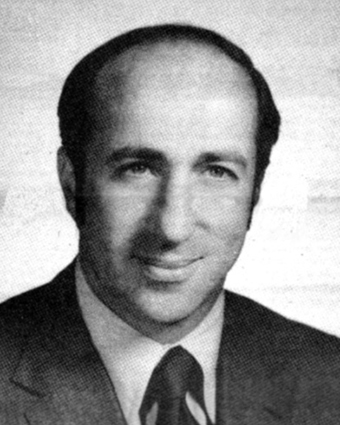 Robert Adnopoz - 1982
Name: Robert Adnopoz - 1982
Title: Vice President
Company: The Beazley Co.
Location: New Haven, CT
Birthplace:
Robert Adnopoz is the vice president of The Beazley Co., the largest full service real estate company in Connecticut with 25 regional offices and 240 full time sales associates. Prior to his college years, Bob worked for a food distribution company in its sales department. In 1960 he became a part owner of his own company, dealing in wholesale distribution and real estate. In 1968 real estate became his full time profession, working as an individual broker operating in the commercial and industrial field, before joining the Beazley Co. in 1973. Mr. Adnopoz was appointed vice president, managing the Commercial investment division operating in New Haven, Fairfield, Hartford, New London and Middlesex Counties. "The Beazley Co. is expanding, and looking for new sales associates throughout the state." states Bob. Mr. Adnopoz is involved in many trade organizations, including the Society of Industrial Realtors (a member of its National Appraisal Committee and Market Survey Committee). He is presently a director of the Industrial Real Estate Brokers Associates of Metropolitan New York, which includes memberships in Penn., N.J., New York State, and Conn. He is also a director of the Greater New Haven Board of Realtors. Bob Adnopoz was born in Norwich Conn., and attended Hopkins grammar school in New Haven. He was named the Rufus Choate Scholar for his academic achievements at Dartmouth College in 1954, majoring in economics. Mr. Adnopoz is still actively involved at both Hopkins, as a trustee serving as the chairman of its building and grounds committee, and Dartmouth, as director of district enrollment for the region. Outside of business and education he enjoys athletics. Bob's children, Stephen and Sally, are both graduates of Dartmouth College. His wife, Jean is a graduate of Wellesley College with a masters in health from Yale University. Bob is presently living in Hamden, Conn. Enjoying golf, downhill skiing and squash in his spare time.