Professional Profile: Robin Stern 2019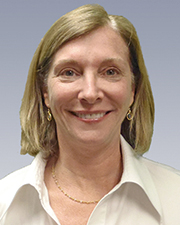 Robin Stern
Name: Robin Stern
Title: Director
Company: Olymbec USA
Location: Hartford, CT
Birthplace: Montreal, Canada
Education: MBA McGill University, Montreal Canada
What does your firm do and any plans for the future? Olymbec is a privately held, family owned and operated real estate firm. Founded in 1975, Olymbec owns approximately 15 million sf of office and industrial property in the US and more than 20 million sf in Canada. With nearly 1.5 million sf of industrial and office space in Connecticut, Olymbec is committed to continued growth in the state.
Keys to success: Olymbec seeks value-add properties and invests in tenant and capital improvements. Olymbec is a vertically integrated company, as such, we are able to maintain control of both cost and quality of work.
Did you have a mentor if so who & why? If not tell us about someone living or not who you admire: My parents, Shirley and Edward Stern, who encouraged love of family and hard work.
Where do you see yourself in 10 years? Continuing to work with Olymbec.
If you had to choose a different profession, what would it be? Travel
Favorite novel: The Hobbit and Lord of the Rings
Favorite film: Too many to mention
Hobbies: Yoga