Professional Profile: Ron Carlstrom 2016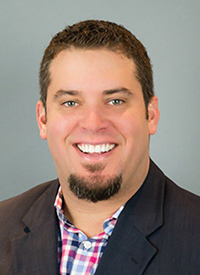 Ron Carlstrom - 2016
Name: Ron Carlstrom - 2016
Title: President and Owner
Company: Reel Big Media
Location: Lincoln, Rhode Island
Birthplace: Framingham, Massachusetts
Family: Wife - Marcy;  Daughter - Emerson, 4; Son - Benjamin, 1
College: University of Tampa, B.A. Communications
First job unrelated to your current field: My first job out of college was working for a Massachusetts property management company. I was part of the maintenance crew - which consisted of fixing roofs, cleaning gutters and patching ceilings.
What your firm does now and its plans for the future? Reel Big Media provides high-quality video production services for all types of industries including commercial real estate. We've been focusing recently on aerial drone video for commercial brokerage firms to help showcase some of their larger, more marketable listings.
Hobbies: Golfing, fishing, softball
Favorite novel: "Into Thin Air" by Jon Krakauer
Favorite film: "Dumb and Dumber"
Keys to success: Surround yourself with positive people. Success is contagious.
Person(s) you most admire (outside of family): Mark Cuban
If you had to choose a different profession, what would it be? Initially, I went to college to study law enforcement. I think it would be interesting to be a cop in a major city. Every day is something new.