Professional Profile: Ruth Dillingham 2004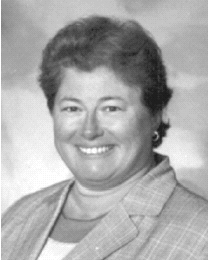 Ruth Dillingham - 2004
Name: Ruth Dillingham - 2004
Title: Chairman, Massachusetts Mortgage Bankers Association
Company: First American Title Insurance, lenders division
Location: 101 Huntington Ave., Boston, Mass.
Birthplace: New Haven, Conn., 1953
Family:
Husband, Robert Curran; Son, Sean, 20; Daughter, Mary, 18
College:
Mount Holyoke College, AB, cum laude; Boston University's School of Law, JD
First job outside of finance:
Research assistant, Suffolk County Registry of Deeds
First job in finance or allied field:
Associate at Harrison & McGuire – of counsel to Boston Five Cent Savings
What do you do now and what are you planning for the future?
Continue to grow MMBA in membership and recognition by all facets of the mortgage lending industry; keep annual conference going strong.
Hobbies:
Cooking, sewing, sailing
Favorite Book:
"The Big House" by Holt
Favorite movie:
"Dirty Dancing"
Person you most admire (outside of family):
Dennis Maguire (Harrison & Maguire)
Key to success:
Say "yes;" over-prepare and under-promise.
If you had to choose another vocation, what would it be?
Teaching.