Professional Profile: Ryszard Szczypek 2019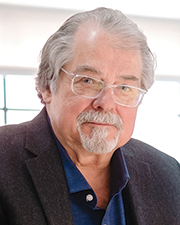 Ryszard Szczypek
Name: Ryszard Szczypek
Title: Partner
Company: TSKP STUDIO
Location: Hartford, CT & Boston, MA
Birthplace: St. Neots, Huntingtonshire, England
Education: MA College of Art, Syracuse University (B. Arch) & University of New Haven
AEC Industry Associations member/volunteer: American Institute of Architects; Building Officials and Code Administrators (BOCA) Association for Learning Environments; Hamden Planning & Zoning Commission; South Central Connecticut Regional Planning Commission; Hamden Education Foundation; University of Hartford Construction Institute, board of advisors; and Urban Land Institute (ULI) steering committee chair
What does your firm do and any plans for the future? TSKP STUDIO is an architecture and interiors firm that designs places for people. It's work includes educational, cultural, and governmental projects. As for our plans for the future, I believe they should be done in pencil. After all, things change.
Keys to success: Show Up. Listen. Offer a fresh perspective.
Did you have a mentor if so who & why? If not tell us about someone living or not who you admire: Well one mentor isn't enough. I've been fortunate to have had a lot of mentors, people who were generous with their time and who were patient with me when I made mistakes.