Professional Profile: Sam Bradner 2017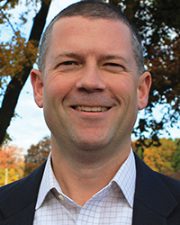 Sam Bradner - 2017
Name: Sam Bradner - 2017
Title: Principal
Company: Peregrine Group LLC
Location: Rumford and Newport, RI/Boston, MA
Birthplace: South Dakota
Family: Wife - Kris, 2 Children - Owen and Ada
College: Bachelor of Landscape Architecture, University of Rhode Island; Master of Public Policy University of Maryland
First job unrelated to your current field: Dish Dog – local restaurant
First job in current field: Project manager at a national planning and engineering firm
What your firm does now and its plans for the future? Peregrine Group is full service real estate advisory and development firm specializing in all aspects of real estate development process including site selection, transaction management, debt/equity financing, project management and property management. Future plans include continued footprint expansion of all of our integrated services in the Boston metro market over the next 5 years.
Hobbies: Cycling (Pan Mass Challenge), golf, run
Favorite novel: "Into Thin Air"
Favorite film: "Shawshank Redemption"
Keys to success: Jump in and learn to swim!
Person(s) you most admire (outside of family): History teachers during High School (North Kingstown, RI: 1987 – 1990)
If you had to choose a different profession, what would it be? UN Interpreter during the Trump Presidency