Professional Profile: Tiffany Cartier, PE 2017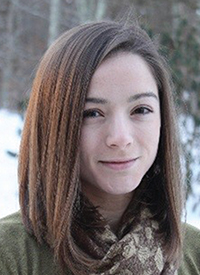 Tiffany Cartier - 2017
Name: Tiffany Cartier - 2017
Title: Senior Structural Project Engineer
Company: e2 Engineers
Location: New London, CT
Birthplace:
Length of employment:  1 year
What does your firm do? e2 is a collaborative team of structural engineers specializing in commercial, institutional, and residential buildings.
What was your first position/job in the A/E/C Industry? I worked as a bridge structures engineer for URS Corp.
Why and/or how did you decide on the A/E/C Industry? To demonstrate a career application of mathematics, my high school calculus teacher invited an engineer to speak to the class about his profession. I admired the practicality of the engineering profession and how important our work is to everyday functions of society.
What projects have you participated on? Some notable projects include: Pearl Harbor Memorial Bridge; Stonington Harbor Amtrak Bridge Replacement; Columbia Class Submarine; and New Commercial Building in NYC
Advice/Keys to success: Listen. I have learned so much just by listening to others discuss engineering challenges, project management, construction administration, and even practical things like fixing the kitchen sink.  By listening, we learn answers to questions we didn't know to ask.