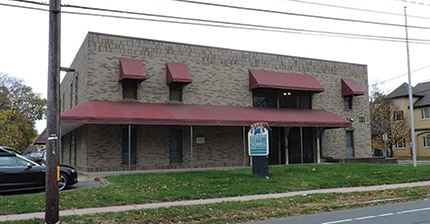 Manchester, CT Real Estate Advisory Group NE (REAG NE) represented a medical practice client, Retina Consultants, in their acquisition of 191 Main St., where they have been a tenant for many years. REAG NE negotiated pricing and completed all aspects of the due diligence process. The buyer was able to continue their business without any interruptions to their operations.
The commercial two-story building is in downtown Manchester on a main roadway close to the Manchester Memorial Hospital and the surrounding medical offices in the area. The owners have plans to rent the 6,000 s/f available office space on the 2nd floor.
By using REAG NE, they were able to acquire the property through a streamlined process, closed at the best possible price, and saved time and money due to REAG NE's expertise and vendor relationships.
Real Estate Advisory Group NE is a commercial real estate brokerage, investment, consulting, and management company located in South Windsor, CT. The firm has a combined experience spanning 35 years across 15 states, and over 80 transactions valued in excess of $250 million. REAG NE buys, sells, and leases commercial, retail and industrial buildings, and currently manages over 500,000 s/f throughout the northeast. They specialize in repositioning under-performing or distressed assets into thriving successful ventures for investors, tenants, and their communities.