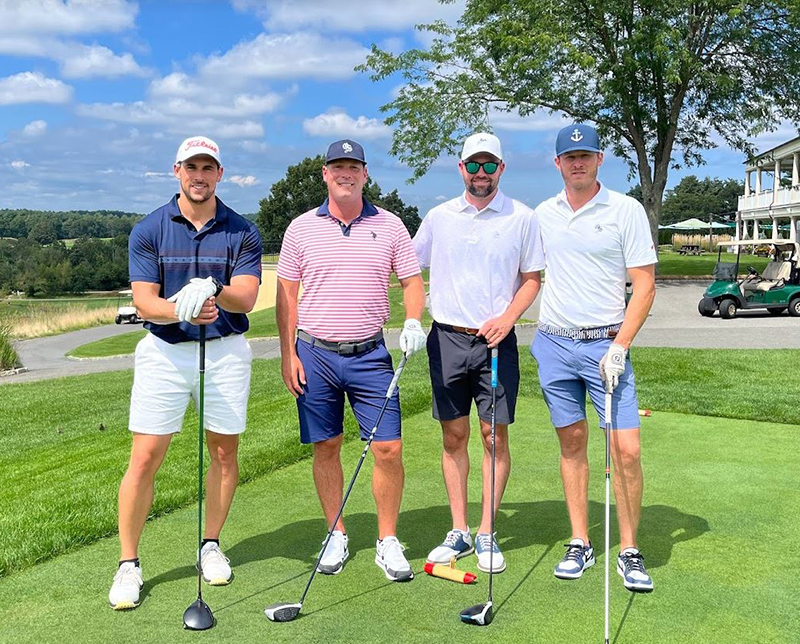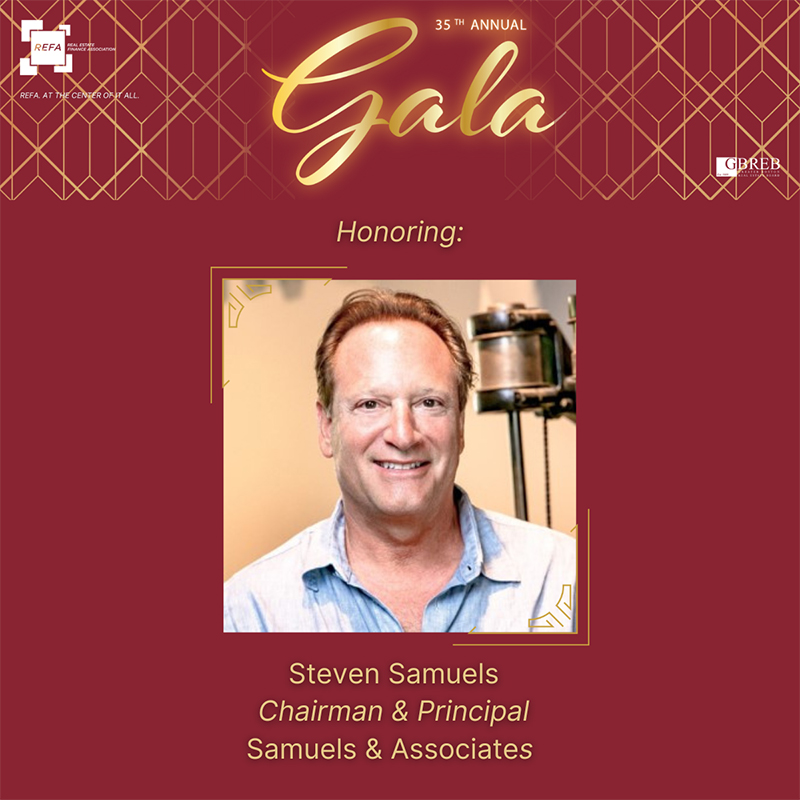 Boston, MA The Real Estate Finance Association hosted its Annual Charitable Golf & Tennis Tournament on Monday, August 28th at Dedham Country & Polo Club, benefiting Breaktime and FamilyAid. Over 130 golfers and tennis players gathered for a day of networking, golf, tennis, raffles, and most importantly – supporting two local organizations dedicated to ending homelessness in Greater Boston. Congratulations to the Bank of America foursome for winning first place with a net score of -23! You can see all winners and photos from the Tournament at www.REFAGolf.com.
Sponsorships and tickets are available for the 35th Annual REFA Gala on Wednesday, October 4th at the Omni Boston at the Seaport, honoring Steven Samuels, chairman and principal, Samuels & Associates with the Swain Distinguished Service Award. Samuels joins an accomplished group of Swain Award recipients such as Paul Ayoub, Kirk Sykes, co-managing partner, Accordia Partners; Tammy Jones, CEO and founder, Basis Investment Group; Jon Davis, CEO and founder, The Davis Companies; Bryan Koop, EVP, Boston Properties; Pam Herbst, managing director, AEW; mayor Thomas Menino; The Bulfinch Companies Inc.; and WinnCompanies.
Please save the date for the following programs.
More info can be found at www.refa.org
under the Events tab
•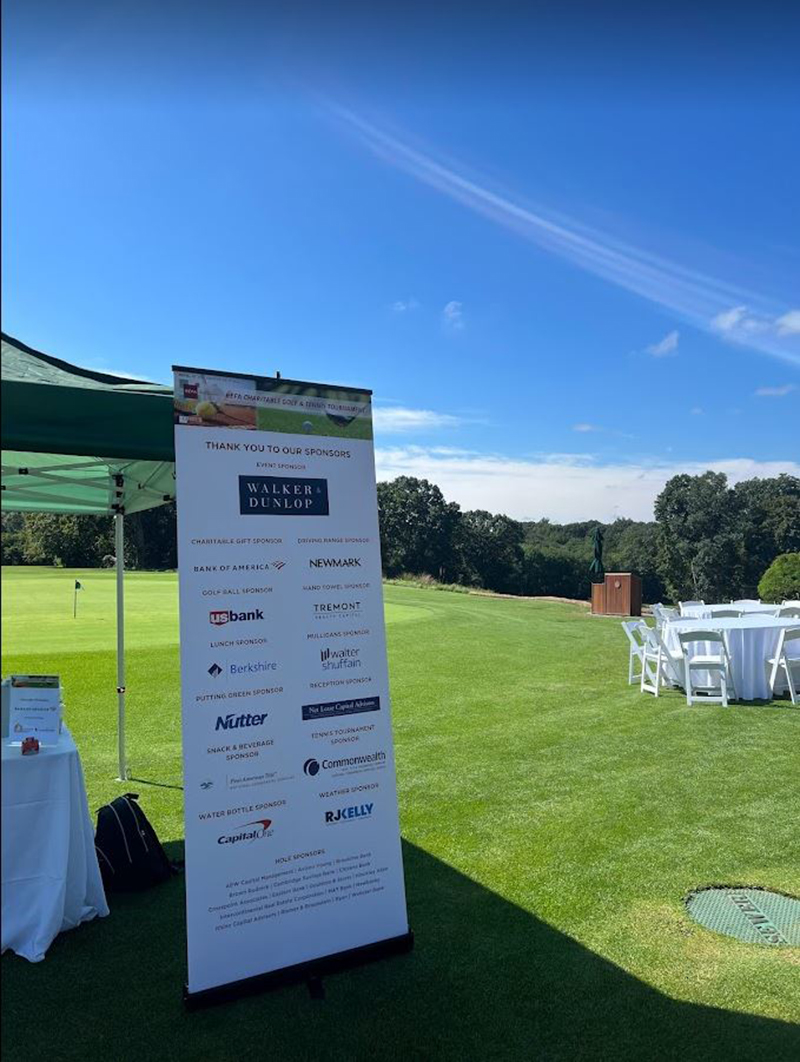 Emerging Trends in Technology, Real Estate and Investing: Wednesday, September 27th at Unispace, 1 Post Office Sq., 37th Floor. Join REFA for an engaging discussion featuring industry experts, James Scott and Steve Weikal, from the MIT Center for Real Estate, as they delve into the cutting-edge advancements and evolving technology trends in commercial real estate.
• The 2023 Boston CRE Diversity, Equity, and Inclusion Summit: Thursday, September 28th, Nutter, 155 Seaport Blvd. The 2023 Boston CRE Diversity, Equity & Inclusion Summit, presented by the CRE DEI Collaborative, is an opportunity to join industry professionals to share insights and strategies on how to meaningfully advance DE&I within commercial real estate.
• Property Tour of One Congress: Tuesday, October 10th, 1 Congress St. With wellness, sustainability, and luxury top of mind, One Congress is a one-million-square-foot, trophy office tower located in the heart of downtown Boston offering class A office space and world-class amenities with unrivaled views and visibility.
• The Future of Housing - Metro Boston and Beyond: Thursday, October 19th, Goodwin Law Firm, 100 Northern Ave., Boston, 17th Floor. REFA has partnered with AREPA for a lively panel discussion about the challenges and opportunities for housing development in metro Boston, informed by local and national housing experts. This panel will incorporate perspectives from a panel deeply experienced in housing policy, development, brokerage, planning and capital allocation.
Learn more about REFA, including membership, events, and ways to get involved, please visit us at www.refa.org. Follow REFA's LinkedIn, Twitter, and Instagram @REFABoston.