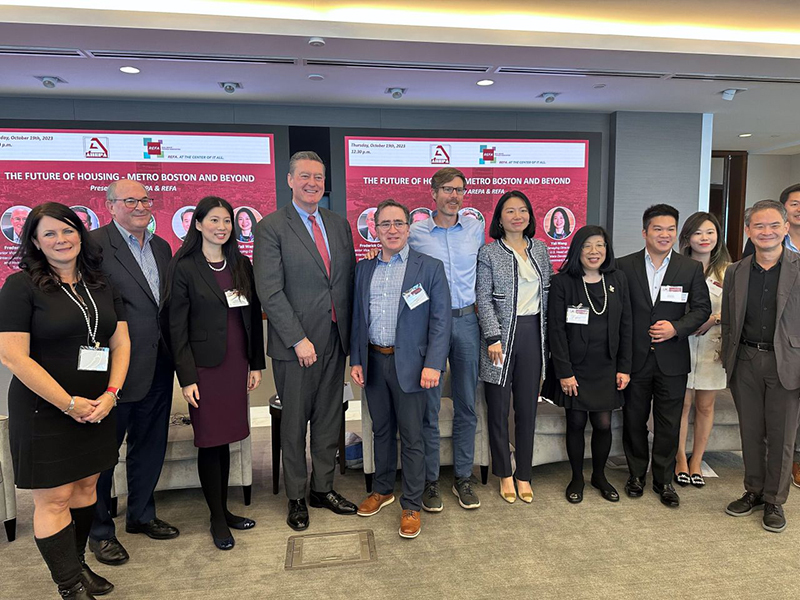 Boston, MA On Tuesday, October 10th, the Real Estate Finance Association (REFA) held a One Congress Walking Tour & Networking Reception. The member-wide property tour provided exclusive access to a tenant's space. Tom O'Brien, managing partner, chief executive officer, HYM and Ryan Quick, vice president, Carr kicked off the program with a presentation that led into the guided tour, followed by a networking reception in One Congress's amenity space.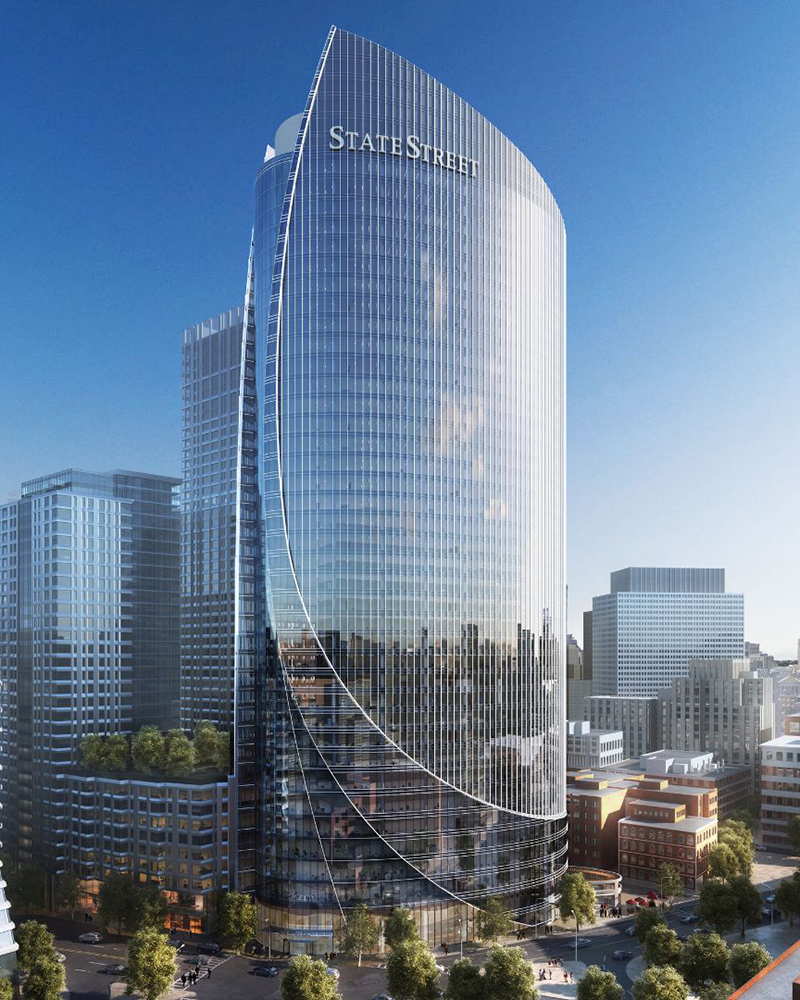 This event was sponsored by: CARR, National Real Estate Advisors, and HYM.
REFA hosted their first joint program with the Asian Real Estate Professional Association on Thursday, October 19th at Goodwin Procter's office at 100 Northern Ave. The sold-out education program's 90+ attendees joined for "The Future of Housing - Metro Boston and Beyond." The lively panel discussion, moderated by Frederick Cooper, senior vice president finance, international development and investor relations, Toll Brothers, delved into the challenges and opportunities for housing development in metro Boston and surrounding areas. Thank you to the panelists:
• Ed Augustus, secretary, Massachusetts Office of Housing & Livable Communities;
• M. Ryan Gorman, co-founder, btcRE, former chief executive officer, Coldwell Banker;
• Kairos Shen, executive director Center for Real Estate, associate professor of the practice, Massachusetts Institute of Technology; and
• Yali Wang, managing director, U.S. head of real estate development, Manulife Investment Management.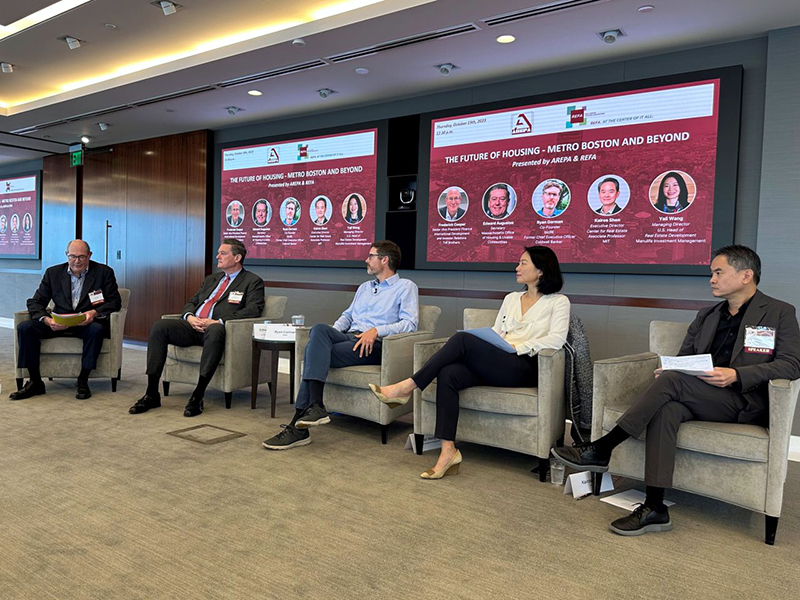 REFA member and Boston University professor, Keith Munsell, orchestrated an insightful panel discussion on commercial real estate for his cohort of students on Thursday, October 26th. During the session, moderator, Ryan Parker, Capital Markets, JLL and panelists KC Horton, development, Greystar, Angela Hourihan, acquisitions & development, Manulife, Michael Lane, investments, Davis, Maggie McFarland, brokerage, Walker & Dunlop, Gabriella Uccellini, lender, M&T Bank shared wisdom on their respective paths into CRE, key aspects of their roles, and entertained questions from the class.
REFA will be hosting its Annual Year-End Celebration and Holiday Party on Monday, November 20th at Bostonia Public House in downtown. Members will have the chance to network with colleagues and friends, and reflect on another successful year. In the spirit of giving, REFA will be holding a gift card drive for its charitable partners: Breaktime and FamilyAid Boston.
Learn more about REFA, including membership, events, and ways to get involved, please visit us at www.refa.org. Follow REFA's LinkedIn, Twitter, and Instagram @REFABoston.