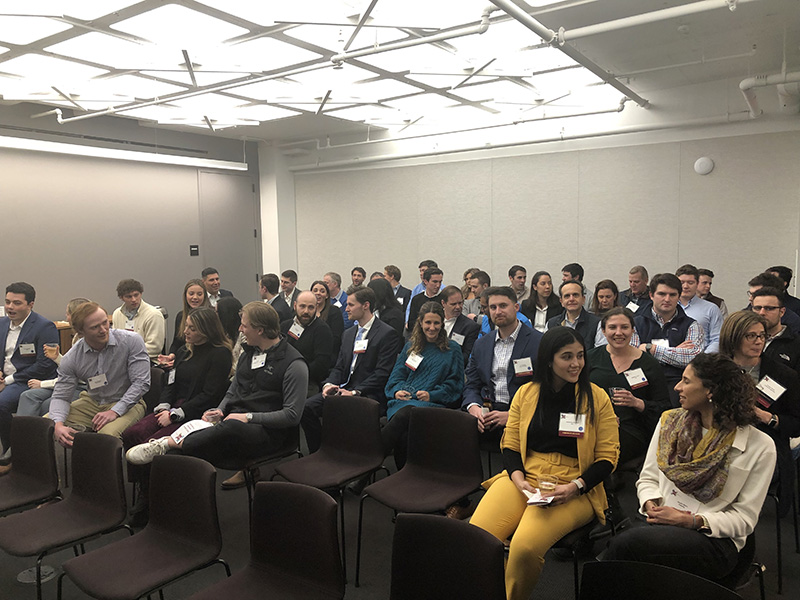 Boston, MA The Real Estate Finance Association (REFA) finished a busy month with their 7th Annual Mentor Program Kick-off event on February 28th featuring 50 mentor/mentee pairs. The REFA Mentor Program provides Emerging Leader members with the opportunity to be paired with a senior-level member for a yearlong membership. REFA organizes 3-4 events throughout the calendar year to bring all participants together. Mentor/mentee pairs are encouraged to connect regularly throughout the program to share ideas, career advice, and act as sounding boards to help with career and professional development.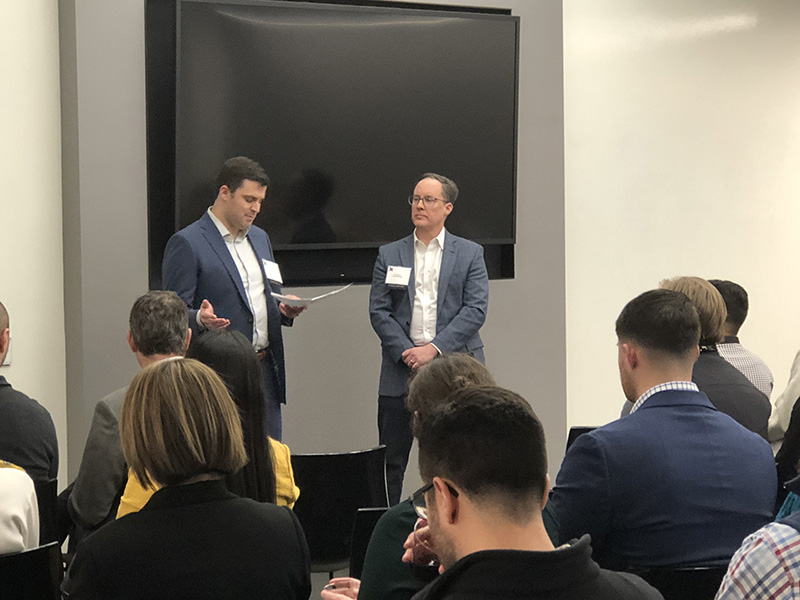 REFA recently hosted the MBA Recap & Boston's Lending Environment program on March 8th. The Mortgage Bankers Association held its annual conference in mid-February, bringing together lenders, investors and mortgage bankers from around the country to discuss goals and expectations for 2023. Industry experts Heather Brown, executive vice president, Capital Markets, CBRE; Emily Boynton Rush, senior managing director, SVB Private; Sean Gonick, vice president, State Street; Kory Klebanoff, managing director, ACORE Capital; and Jared Zatloukal, managing director, Principal Asset Management, discussed different capital sources providing key takeaways from the conference and what lender sentiment means for Boston this year.
Please save the date for GBREB's installation of 2023 officers & division presidents on Monday, March 20th at 5:30PM. The installation will take place at One Beacon St., UMass Club. Members from BOMA, CBA, GBAR, MAA, and REFA are welcome to join and celebrate the following:
GBREB Officers:
• Chair - Kate Franco, Claremont Companies LLC;
• Chair Elect - Michael Edward, Perry CRE;
• Treasurer - William Tanski, Jr., Outlook Capital Partners; and
• Assist. Treasurer/Clerk - Dino Confalone, Gibson Sotheby's International Realty
Division Presidents:
• BOMA Boston - Jennifer Twombly, Rockhill Management, LLC;
• CBA - Alison Powers, JLL;
• GBAR - Alison Socha, Leading Edge Real Estate;
• MAA - Jessica Buonopane, National Development; and
• REFA - Nilesh Bubna, Longpoint Realty Partners.
To learn more about REFA, including membership, events, and ways to get involved, please visit us at www.refa.org. Follow REFA's LinkedIn, Twitter, and Instagram @REFABoston.