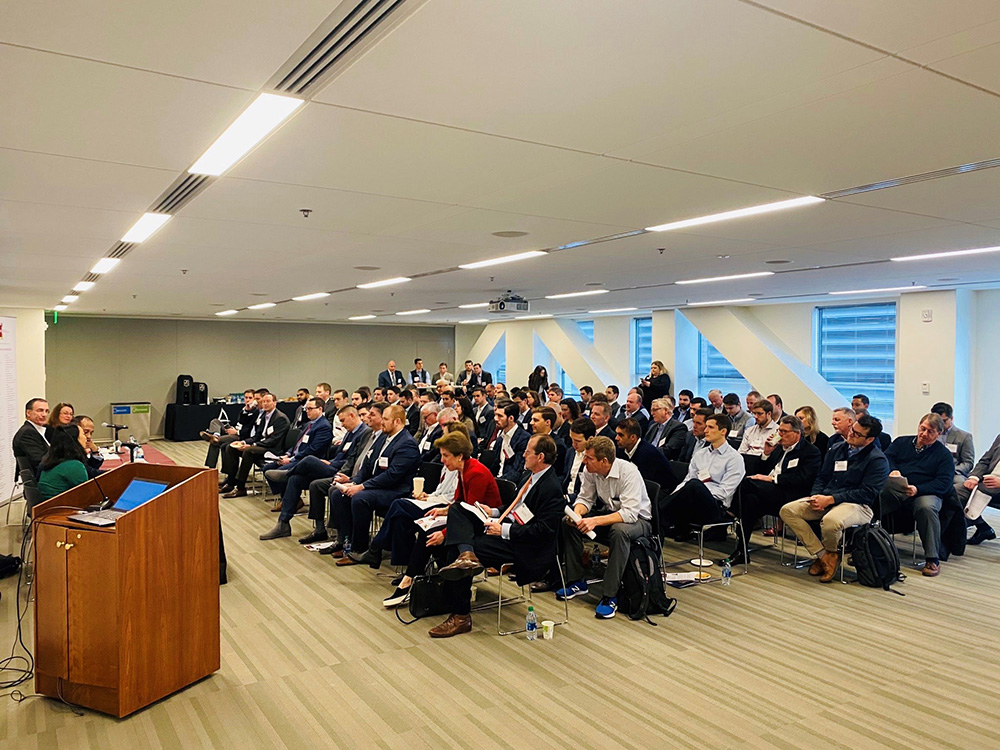 Boston, MA The Real Estate Finance Association (REFA) is coming off an eventful month. On February 25th, REFA hosted a sold-out education program at Atlantic Wharf on The Impact of the LIBOR Changes. The program was moderated by Mandy Eckhoff, Robinson + Cole LLP, and featured panelists, Christopher Dias, KPMG, Peter Martin, GID Investment Advisers, and Elaine Philbrick, Derivative Advisors. It was a timely program, with the end of LIBOR fast approaching. Over 90 REFA members in attendance were eager to discuss and share predictions on what the phase-out will mean for lending, reporting, and the CRE industry.
On February 27th, REFA kicked off its Mentor/Mentee Program at The Foundation at 225 Franklin St. Organized by co-chairs John Roach, US Bank, and Kevin Stone, KeyBank, this year's program features 40 pairs of mentors and mentees. The pairs will meet regularly throughout the year to exchange expertise, advice, and new ideas with one another. The kickoff event gave the mentors and mentees the opportunity to get to know one another and network with others in the room. REFA will organize 2-3 more events throughout the year to bring all the participants together.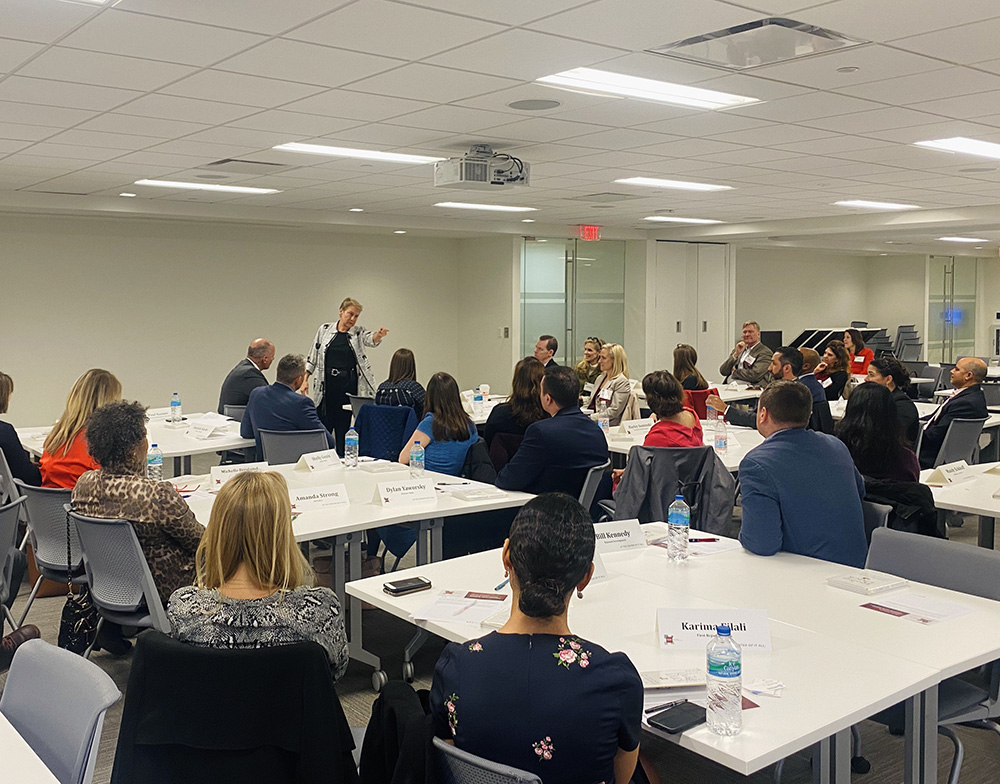 As part of an increased focus on REFA's Diversity Equity and Inclusion initiative, REFA hosted an event with Laura Liswood, author of The Loudest Duck: Moving Beyond Diversity. The program took place on March 3rd at 100 High St. Liswood spoke on her book which covers: why we aspire to diversity; what are the myriad of deep diversities found in the workplace; where we get our unconscious beliefs/biases about others; and how operating unconsciously in a diverse workforce creates an uneven playing field. She engaged the attendees and encouraged everyone to be a part of the open conversation with her. Following the program, attendees were invited to attend a networking reception where they could further exchange ideas with Liswood.
REFA is already looking forward its next few events. On March 19th, REFA members and non-members are invited to an After Hours Networking Night at the newly constructed Two Drydock Ave. Thanks to REFA Corporate Sponsor, Skanska Commercial Development, REFA Emerging Leader members were given the exclusive opportunity to take a tour of the property directly before the After Hours.
On April 7th, REFA's Emerging Leaders are hosting a College Connection which will give college students from the Greater Boston area the opportunity to learn more about possible career paths and opportunities in the CRE industry in the city.
To learn more about REFA membership and programs, please visit www.REFA.org and follow REFA on Instagram and Twitter @REFABoston.