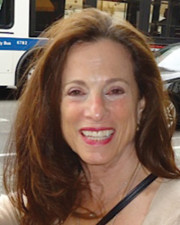 Planning and updating your commercial property or your downtown is timely. We are in a stable economy and in spite of Amazon's Treasure Trucks and the growth of e-commerce, the majority of shoppers prefer to shop in physical stores.
Physical stores and driving your car to shop are here to stay, albeit with changes and modifications in form. Retail area parking and zoning need to be updated to have successful 21st century commercial centers.
Parking: Residential lifestyles are evolving and along with this how we get around. For example transport now includes : ride-sharing services; biking and bike sharing ; company employee transport vans, and increased public transportation. Driverless cars will be in the mix soon and there is talk about shared ownership of personal cars.
Thus, parking needs are diminishing and requirements can and should be reduced to free land for community amenities and new profit centers. Former parking spaces and large lots can be reused in a variety of ways, such as wider sidewalks, outdoor restaurant seating, pop-up retail, food and and service kiosks, art exhibits, concerts, theater, farmers and flea markets.
Parking in town centers can be managed to optimize space: higher rates for shorter time nearest the retail stores with lower rates and longer time in less convenient spaces. Streets further away should be for employee parking.
Zoning: Zoning is a most powerful tool and has significant impact on retail areas. It effects not only the size of the retail area, but its shape, parking requirements, and many other aspects of development. Dated zoning can negatively impact the value and success of retail real estate. Too much available retail space tends to limit new uses and actually causes vacancies.
Zoning is controlled by Zoning Boards, State laws and even the Constitution. Zoning laws and regulations are difficult to change, but without change retail areas cannot evolve to meet the needs and expectations of today's tenants and shoppers.
Mass. and some other states have updated laws controlling local zoning so that changes can occur. Building and store owners should work with their community and local planners to determine how zoning should be updated to benefit all involved.
Carol Todreas is a principal at Todreas Hanley Associates, Cambridge, Mass.