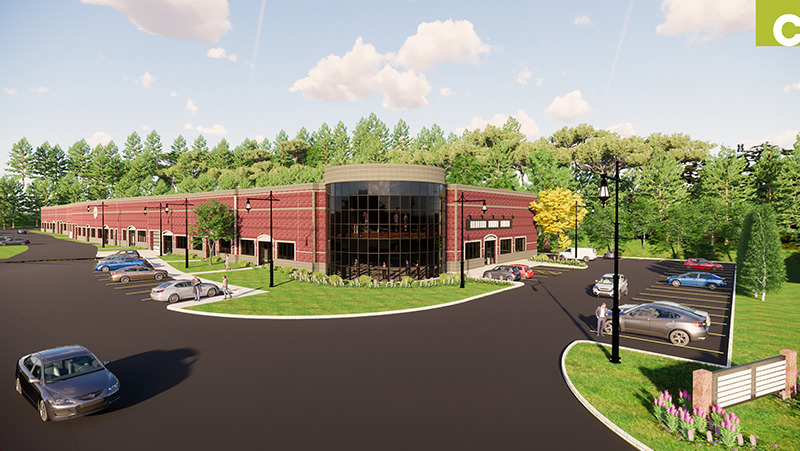 Middleton, MA Connolly Brothers, Inc. has been retained by Richardson Green to design and build a new 56,000 s/f multi-tenant building at 25 Rundlett St. Richardson Green is a family-run business specializing in all types of real estate with commercial office buildings located across the North Shore.
Dubbed Stone Ridge, the single-story building is designed to meet the needs of flex industrial tenants with office, manufacturing, and warehouse space and features high bays.
"We have worked with Connolly Brothers before and they were our first choice for this project," said Peter and Chris Richardson, co-owners of Richardson Green. "Connolly does a great job with design-build projects and are very detail-oriented when it comes to producing drawings and budgets. They are very transparent about all bids and we have complete confidence in them as our construction manager."
The biggest challenge facing Connolly upon starting the project was clearing the site. It is called Stone Ridge for a reason and Connolly started site work, including blasting, in January before pouring the foundations in July. The company is currently erecting steel, and the building is expected to be complete in April of 2021.
The project team for Stone Ridge includes:
• Owner/Developer: Richardson Green;
• Architect: Connolly Brothers;
• Construction Manager: Connolly Brothers;
• Mechanical, Electrical, and Plumbing (MEP) Engineer: BLW Engineering;
• Civil Engineer: Morin Cameron Group Inc.
• Structural Engineer: JSN; and
• Site Work: Manter.