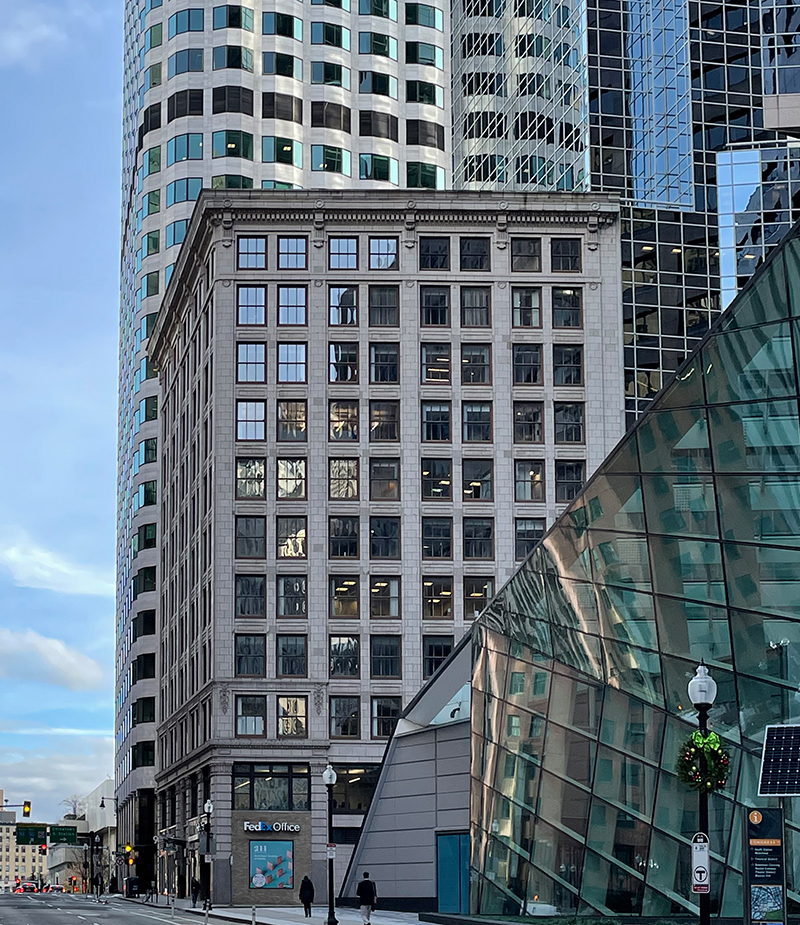 Boston, MA RMF Engineering, a leader in full-service MEP engineering, has relocated its city office within the center of the city's Financial District.
RMF Boston is moving from 31 Milk St. to 211 Congress, taking over half of the building's sixth floor with a workspace that offers the growing team an open and collaborative environment in a historic, amenity-rich setting.
"Having outgrown our prior space, we're thrilled to start 2023 in a completely renovated, teamwork-oriented new home," said Conrad Hertz, PE, division manager at the Boston office, of the relocation.
RMF's new space features an abundance of natural light across the design floor, which includes a soft seating nook for huddles and brainstorms. The office has also been outfitted with a series of meeting rooms with video conferencing capability to facilitate virtual engagement, enabling the team to further strengthen its ability to cross-collaborate with engineers from RMF's other office locations, as well as with clients across the region.
Overlooking Post Office Sq., the selection of 211 Congress strategically positions RMF Boston for continued development and growth, simultaneously complementing the firm's vision for its future and underscoring its commitment to its presence in the Northeast. Situated in one of the city's prime central business districts, 211 Congress provides access to transportation and urban greenspace, and offers a range of in-building amenities, including bicycle room, gym, and showers, as well as a dedicated tenant lounge and conference center.
RMF Engineering was represented by Mary Patalita of Cushman & Wakefield.