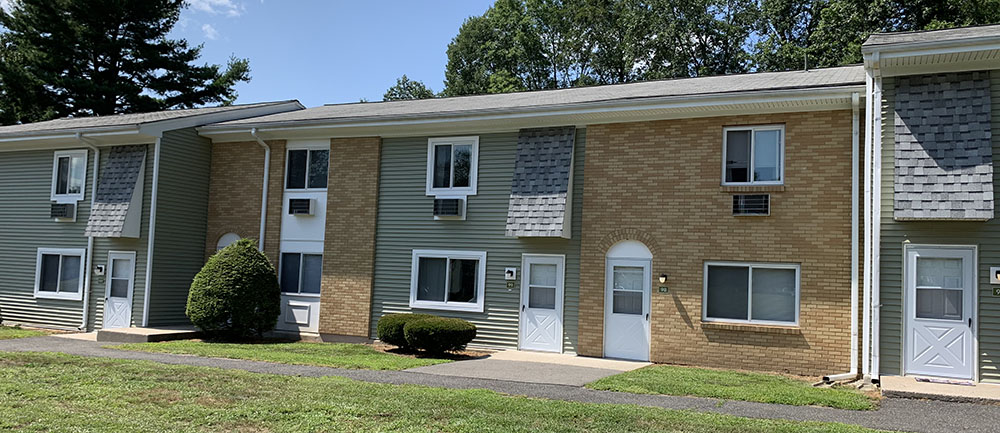 Amherst, MA Rockport Mortgage Corp. has closed an FHA Section 223(f) refinancing loan for Rolling Green Apartments totaling $30 million. The property has been owned and managed by Beacon Communities LLC since 2014.
The property, constructed in 1970, is a mixed-income rental development located on 26.2 acres and is comprised of 16 two-story apartment buildings with 204 garden and townhouse style units. There are 64 one-bedroom, 103 two-bedroom, 31 three-bedroom and 6 four-bedroom units in the development.
Of the 204 units, 41 are income restricted and may only be rented to individuals or households earning no more than 50% of the area median income.
Amenities include an outdoor pool, basketball court, playground, picnic area and laundry facilities at each of the buildings.
In 2015, upgrades were made to the units and buildings including new windows, new patio/balcony doors, new siding and railings, façade painting, French drain installation, and air-conditioning sleeve replacements.
The refinancing will enable Beacon Communities to make both critical and non-critical repairs to the units and buildings.
"Rolling Green Apartments has the distinction of being the first development to be financed by MassHousing back in 1970," said Dara Kovel, Beacon Communities' CEO. "We are proud to be the current owner of this notable property and enjoyed working with Rockport Mortgage on this transaction."
"It's always a pleasure working with Beacon Communities", said Dan Lyons, Managing Partner, Rockport Mortgage Corporation. "Over the years we've been fortunate to partner with them on many transactions and it's extremely satisfying knowing that the closing of this loan will not only improve the quality of life for tenants at Rolling Green Apartments but also assist Beacon Communities fulfill its mission of maintaining outstanding communities."