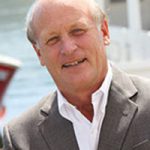 Joe Mueller, Rockport Mortgage Corp.
Medford, MA Rockport Mortgage Corp., a leading national provider of FHA multifamily and healthcare financing, arranged $55 million for the refinance of Mystic Place Apartments, a 465-unit mixed-income housing community. The loan, which utilized the HUD 223(f) program, was originated by Joe Mueller, managing partner, and Linda Pellegrino, vice president.
Mystic Place Apartments is comprised of 3 high-rise buildings situated on 9 acres along the Mystic Valley Parkway. The property is owned by an affiliate of the WinnCompanies. Originally developed by WinnCompanies founder and principal Arthur Winn in the early 1970s under the Section 236 Program, Mystic Place Apartments was recapitalized in 1999 through MassHousing and with the use of Medford Housing Authority enhanced vouchers.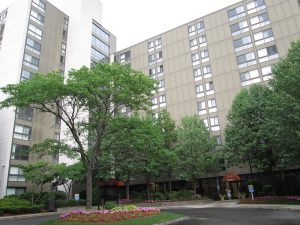 Mystic Place - Medford, MA
The refinance transaction was done in collaboration with MassHousing through their MAP/Ginnie Mae Mortgage Backed Security (MBS) program. The program, designed to preserve and extend the availability of affordable housing in the Commonwealth, requires the mortgagor to reserve 20% of the subject property's units for households earning no more than 80% of AMI for at least 15 years. With the completion of the Mystic Place transaction, the affordability restrictions on 140 affordable housing units, or 30% of the property's units, were extended through year 2050.
Rockport Mortgage Corporation is a privately owned commercial mortgage banking firm founded in 1992 and located on the North Shore of Boston. Rockport specializes in providing FHA-
insured loans to market-rate, affordable and senior housing communities and healthcare facilities through the Department of Housing and Urban Development ("HUD"), and has been approved under HUD's Multifamily Accelerated Processing ("MAP") program since the program inception in 2001.
The Rockport team works collectively to navigate the complexities of FHA/HUD-insured finance programs, developing strategic solutions to meet the diverse needs of our clients.