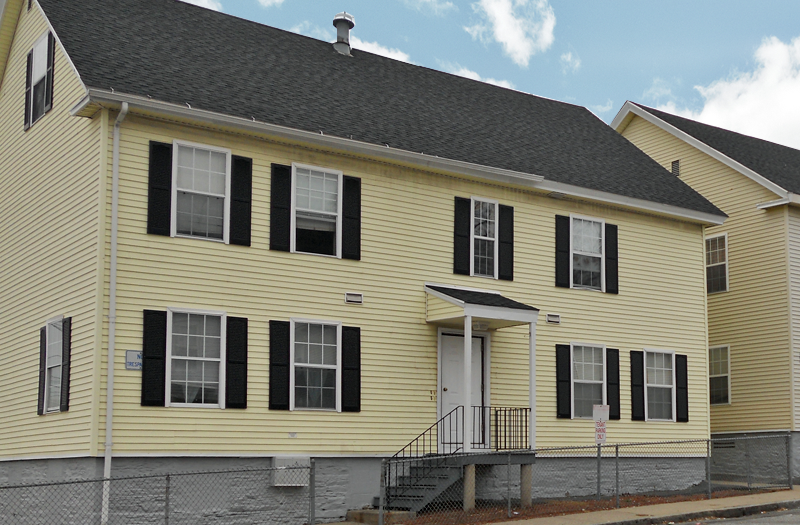 Lowell, MA Rockport Mortgage Corp. completed the closing of an FHA Section 223(f) refinancing loan totaling $9 million for the Lowell Belvidere Apartments. The property is managed by Peabody Properties.
Situated on 1.28 acres in the Belvidere neighborhood of the city, the property consists of 70 family apartments (1-4 bedrooms) contained in 12 buildings that were built between 1850 and 1920.
Since 2014, the owners have put over $1 million in repairs into the property that included the replacement of all windows and siding in each of the 12 buildings. In addition, new kitchen cabinets, countertops and appliances were updated in 56 of the units and 45 of the units received new bathrooms. Current loan proceeds will be used to complete repairs not covered under the 2014 renovation and pay off existing debt.
In connection with the refinancing of the Belvidere Apartments, ownership and HUD agreed to execute a new, 20-year mark-up-to-market Section 8 Contract. As part of the agreement the owner and HUD agreed to further extend Contract by the number of years remaining on the proper Section 8 Contract. This agreement will ensure Lowell Belvidere remains affordable until 2058.
"Within the past decade, as the manager of Lowell Belvidere, we have sought to provide management services that make a positive difference in the lives of all those who call this community home," said Melissa Fish-Crane, principal and COO of the Peabody Properties. "The reinvestment of these loan proceeds, facilitated by Rockport Mortgage, will no doubt have countless positive impacts in the years to come."
"Rockport Mortgage is pleased to once again partner with Peabody Properties to preserve quality, affordable housing across the region," said Dan Lyons, managing partner of Rockport Mortgage Corp. "We have a great deal of respect for the work carried out by Peabody Properties in serving the needs of their residents. This loan will help secure the long-term affordability of 70 family units in Lowell for the next 38 years and improve the quality of life for families living in the Lowell Belvidere Apartments."