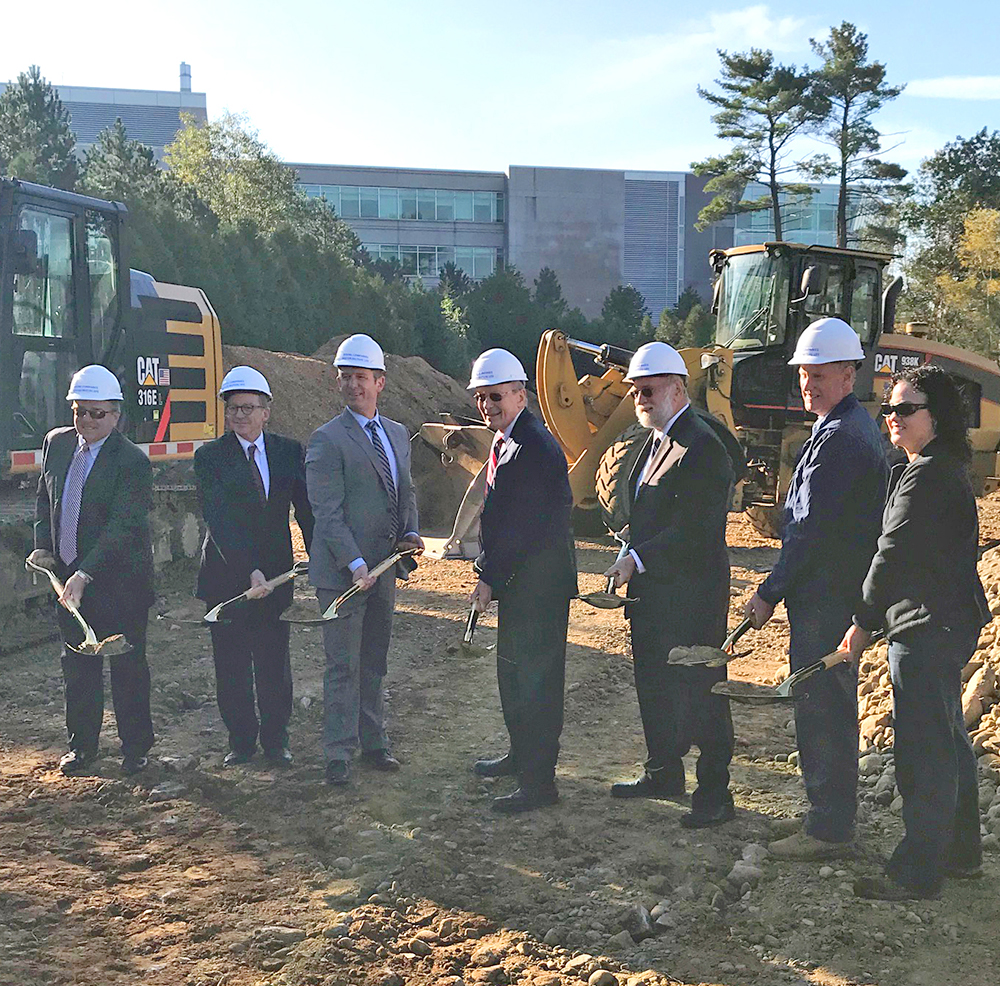 Canton, MA The growing portfolio of Roedel Companies continues to expand with the groundbreaking of the Hilton Garden Inn.
The ceremonial groundbreaking was organized by Boston Mutual Life Insurance Company, which is leasing the land to Roedel Companies to develop the hotel. Howard Neff, chief investment officer of Boston Mutual Life Insurance Company, presided over the event and was joined by members of Roedel Companies, including business development officer David Roedel.
This is the second property that Roedel Companies has broken ground on in Mass. in the last six months. In July, the New Hampshire-based hotelier broke ground on their Homewood Suites by Hilton at Riverbridge in Berlin. The two properties bring the number of hotels Roedel Companies owns, operates or manages to 13 throughout the Northeast.
"We look for good opportunities and great partners," Roedel said. "That's certainly the case with both of these projects. We see a need, an attractive location and a great business relationship."
The 138-room HGI Canton is on a three-acre parcel in an office campus setting that includes Boston Mutual Life Insurance Company, Dunkin' Brands and Computershare, among other companies. The hotel will fit the corporate and travel needs of these companies with 3,500 s/f of meeting space, while adding an upscale bar-centric restaurant to the area.
The hotel includes a fully automated board room and additional conference room space along with amenities such as ergonomic desk chairs, complimentary Wi-Fi, state-of-the-art fitness center and 24-hour business center.
Site work has started and construction will begin in the spring. ROK Builders, an affiliate of Roedel Companies, is managing the construction of the hotel, which is scheduled to open in the spring of 2019.
Boston Mutual Life Insurance Company worked closely with the town to ensure minimal neighborhood and traffic disruptions. The hotel will not create any additional peak traffic and will blend into the surrounding environment. The architect and interior design firm, Group One Partners, have created a design ideally suited, inside and out, for the site with a traditional look and low building profile.