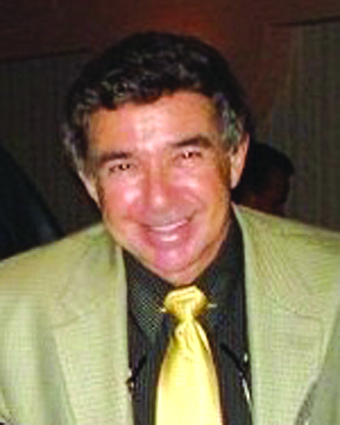 A Tale of Two Cities (1859) is a historical novel by Charles Dickens, set in London and Paris before and during the French Revolution. The novel tells the story of the French Doctor Manette, his 18-year-long imprisonment in the Bastille in Paris and his release to live in London with his daughter Lucie, whom he had never met.
In A Tale of Two Cities, the famous line, "these are the best of times, these are the worst of times", appears to be the basis of everything we do and see today…it's either black or white, liberal or conservative, positive or negative, success or failure, ying or yang, and the driving force of our society's optimism or pessimism.
Talk to some restaurateurs and you hear that sales are up, dinner counts are up, but profits are down.
Talk to other restaurateurs and he's complaining that competition for the lunch crowd has never been greater, so he cut back on hours and his profits are much better...others have retrenched to dinner-only business.
By one measurement Americans are allocating a greater portion of their income to restaurants, however, the number of visits to restaurants is declining. The acceptance of online ordering, or simply calling for delivery, is accelerating.
Even though the economy is showing signs of slowing down, the stock market has returned some lost value to one's 401(k) and other retirement programs. This financial confidence is being translated to eating out, or in, more, buying or leasing new cars...have you noticed that there aren't many older cars on the roads any more.
The trendy restaurants are doing well for those financially secure while the others are still eating out but have traded down to the fast casual and basic fast food. The demand for in-house staff has never been greater and the demand for drivers/delivery personnel is off-the-charts.
If you look around, there are more restaurants, of every description, opening up everywhere. As brokers for almost 40 years, we see seasoned operators buying existing businesses or taking on the vanilla box at new developments. Who would have even considered a lease of $100 per sf. PLUS triple net...even with substantial T.I.?
Investor/management teams are more and more evident…hooking up with a well-known chef, putting together a grandiose business plan that touts expansive sales, excessive profits, and unbridled acceptance by the public at the direct expense of its competitors. It's important to note that...competition for the food dollar has never been greater.
Case-in-point, the Seaport District of Boston where rents would choke a horse, where cost to build are in the stratosphere, but it's the location that draws the affluent, the young professionals, and the status-seekers. Good luck finding a parking spot.
With all the new developments, with the increased restaurant traffic, with the reemergence of a level of consumer confidence, one would surmise that being in the restaurant/hospitality business is the way to go.
However, if we revisit that line, "the best of times, and the worst of times', on the surface the restaurant industry looks 'hot', however if you look deeper you'll find that along with sales being up, with a sense of reserved optimism, also 'up' are costs, staffing frustration is up, regulations and mandates are up, financial pressure is up, IRS scrutiny is up and, guess what, profits are down.
So what does the industry look like coming into summer, cruising into the most contentious November elections that we'll ever see? There are so many factors to consider. More and more marijuana retail shops will be opening...inherent with smoking is an uncontrollable appetite. As more and more people smoke cannabis and drink, the police will be more active in arresting impaired drivers...is that going to further justify ordering-in as opposed to driving to your favorite restaurant or sports bar? Around the corner, the legislature is posed to allow sports betting at bars...much like offering Lottery and Keno. On one hand, restaurants are scrambling for staff but as unions push for higher minimum wages, restaurateurs will find ways, through technology, to minimize the need...we see that now with McDonald's countertop ordering kiosks. The health of the hospitality industry ebbs and flows. As always, the strong will survive and the smart will outmaneuver their competition.
The expression that 'all politics is local' holds true for the food and beverage industry. Most of us gravitate to our local favorites...decent food, reasonable prices, pleasant servers, and a comfortable environment. Throw in entertainment, some sports betting, a 'smoking room', and ease of accessibility...you'll have a winner.
Dennis Serpone is founder of New England Restaurant Brokers and the National Restaurant Exchange, Wakefield, Mass.