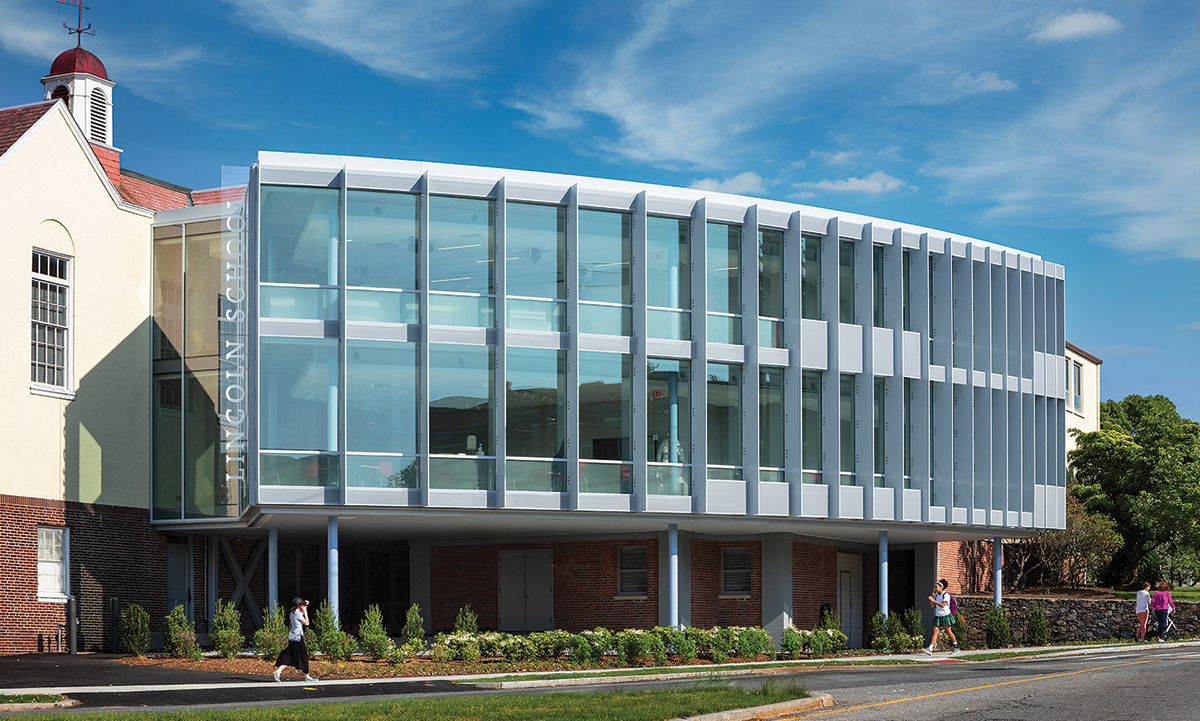 Providence, RI Shawmut Design and Construction celebrated the completion of the $5 million Science, Technology, Engineering, Arts/Architecture, and Math (STEAM) Hub for Girls at Lincoln School, a leader in all-girls education. The STEAM Hub, designed by LLB Architects, features a new two-story facade, 4,000 s/f of interdisciplinary learning space, flexible breakout areas, and a rotating art gallery, all on the historic Blackstone Blvd. property.
The STEAM Hub is the only dedicated STEAM facility for girls in the state.
"The Hub is a physical space that inspires intellectual creativity and curiosity, two hallmarks of a Lincoln education," said Suzanne Fogarty, head of Lincoln School. "This new structure, built at the intersection of art and science, is a launchpad for girls and women jumping feet first into the future."
The design is a visual expression of the school's mantra, "Where tradition meets innovation." The addition features a glass curtainwall facing west with 20 vertical fins, or sun shades, spaced in such a way as to create rolling shade as the sun moves. The modern, curvilinear design allows people outside to see adjacent buildings through the new addition.
"Our focus was to create a collaborative and innovative learning space that is unique to Lincoln School," said Ron Simoneau, vice president at Shawmut. "The state-of-the-art facility will enable students to engage in interdisciplinary coursework that gives them the opportunity to learn, explore, and break new ground in their future careers."