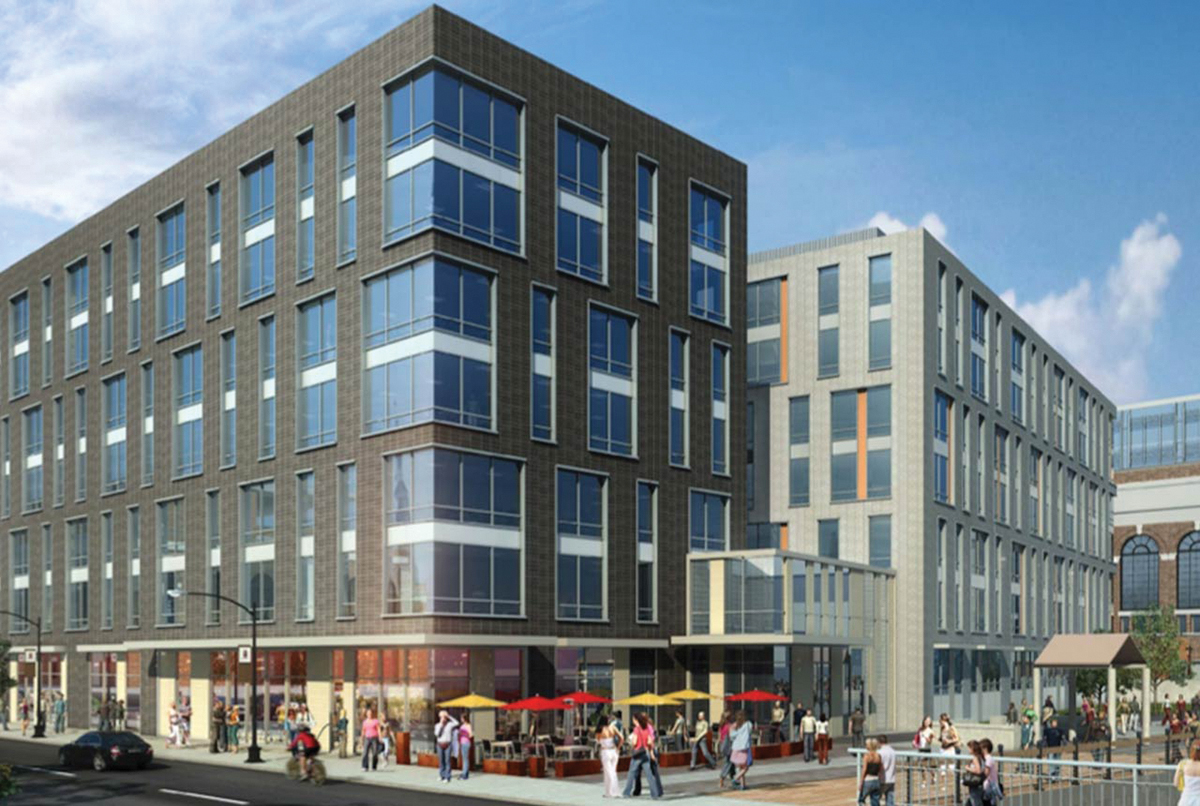 Providence, RI Shawmut Design and Construction joined Wexford Science & Technology, LLC, GMH Capital Partners, and the State of Rhode Island on May 22 for a topping-off ceremony at River House apartments.
Designed by architect Spagnolo Gisness & Associates (SGA), River House is a new waterfront community. Set to be completed in May 2019, the public-private project will consist of two newly-constructed seven-story buildings comprised of 153,000 s/f and will feature 174 units/270-beds that front Point St. and the Providence River in a mix of studio, 1-bedroom, and 2-bedroom floorplans.
"It has been an exciting opportunity to contribute to Providence's evolving skyline," said Ron Simoneau, vice president at Shawmut Design and Construction. "Once completed, River House will provide another significant work/play/live development to complement our other nearby project, the Wexford Innovation Complex, which together will change the footprint of the former I-195 land."
River House will comprise the final element of Wexford's South Street Landing development, which currently consists of approximately 265,000 s/f of academic and office space, as well as a 744-space parking garage.
River House will also include limited surface parking, a new exterior courtyard, and a driveway linking to adjacent Davol Square and South Street Landing.