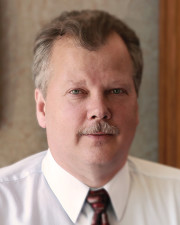 When it comes to high-quality, investment grade construction, you would be forgiven for thinking the construction infrastructure is based on a bespoke, site-built model.
But is that true? No. Or even the ideal? Not necessarily.
There are spectacular examples of commercial and residential design based on the modular model - including shopping centers built from shipping containers, and high rise office towers built with lift-drop efficiency.
The singular advantage is efficiency.
And not far behind, are arguments for quality, workplace safety, and efficient use of resources (rhymes with "green").
So why don't more developers do this? The answer is, we're not sure, but more and more of them are.
Name one.
OK, Marriott.
This multinational will build 50 hotels this year in North America - crafting bedrooms and bathrooms in an offsite facility, then by crane inserting them into a structure prepared on site. From there, the electrical and mechanical crews complete the installation, along with some minor finishing work.
An example is their 97-room Folsom Fairfield Inn and Suites, built in California from units produced in Idaho. Each unit was built to the company's high architectural standards, and completion of the project was two months ahead of schedule. (We did say efficiency was modular's signature virtue.)
In an article published in USA Today, Marriott noted that a major benefit was not having to look for skilled contractors for each separate project site - they are already on the clock at a controlled and supervised indoor facility.
National Real Estate Investor cites the 32-story Dean St. project in Brooklyn, a multifamily project utilizing shipping-container sized modules, which made for easy transportation in an urban setting.
The project's developer noted that the interior units are being framed, drywalled, and finished at the same time the site is being excavated and prepared, dramatically shortening the project time frame.
And lastly, companies like Acorn have been producing jaw-dropping modular, bespoke single family homes for several decades.
So there are three names not associated with anything less than top-flight design credibility and construction quality.
Materialism
The materials used in this kind of construction are exactly the same as any site-built project. The difference is that they are built year-round in climate-controlled conditions, so working conditions and the finishing environment are always ideal.
Lower material waste is typically associated with a well-managed operation, and dry construction substantially eliminates the trapped-moisture issues that can occur (with its callback costs) in site built work.
Then there are the potential LEED credits available related to Sustainable Sites, Energy and Atmosphere, Materials and Resources, and Indoor Environmental Quality.
Can't we all just get along?
The considerations and tradeoffs involve transportation and phasing. Built units have to be shipped, and in some instances, stored briefly. Therefore, phasing is something project managers need to plan carefully to fully leverage the efficiency and savings available using this method. Partnership disputes especially have been known to erase this advantage.
And for private homes, there is still the occasional lender who cannot tell the difference between an Acorn and a mobile home. It is more typical to finance a private project with construction loans.
Time is money
In general, the competitive advantage of modular is on time savings, versus cost savings (since the materials are the same).
Some costs are saved simply because of the efficiency: a skilled and trained workforce that punches the clock in the same place at the same time every day, whether your project is in Burlington or Bangor. This results in time savings that will be realized in real time.
To capture those savings, standardized components are developed by each modular contractor, providing assembly-line precision to even the most complex, compound assemblies. These reduce the time of assembly, and reduce the amount of time spent looking at an unexpected problem in the field, and figuring out how to solve it. "XYZ Modules" (or somebody) has already confronted this problem, and has their own AutoDesk solutions, or even off the shelf parts to reduce hours to minutes (or seconds).
Uniformity in module construction makes transportation and site handling predictable and efficient, reducing the impact of inevitable site costs: transportation and on site handling (particularly, cranes).
Summer better than others
This journal is published in a part of the world where there is winter - in some parts, a lot of it.
So warm weather and long days may be great to work in, but if you want that in January, modular construction is where you'll find it.
If your project can take advantage of the time-compression savings of modular construction, you can spend the cold weather season on site preparation, install the modular components, zip up the exterior...and then take the rest of the summer off.
Thomas House, AIA, is principal of THA Architects, LLC, Stratham, N.H.