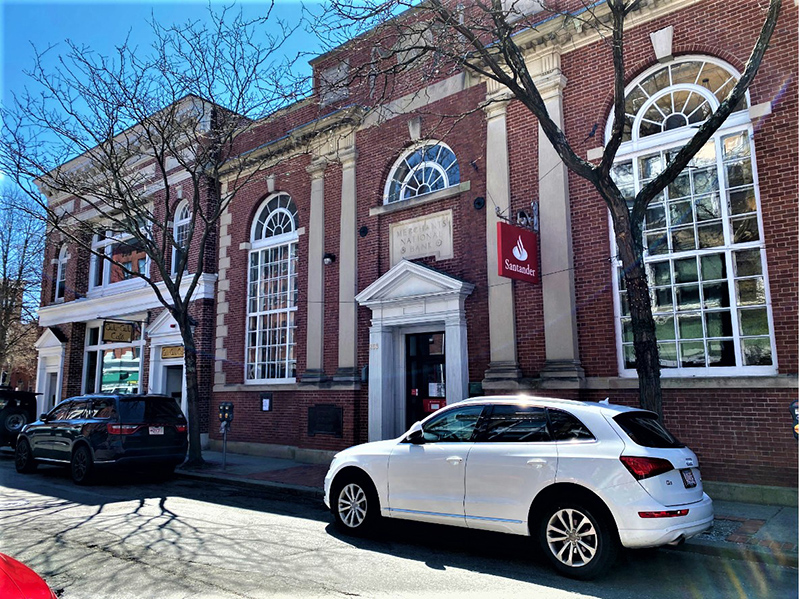 Salem, MA EagleBridge Capital, has arranged mortgage financing in the amount of $1.6 million for a local bank building.
The mortgage financing was arranged by EagleBridge principal Ted Sidel who stated that the loan was provided by a leading bridge lender.
The building is located at 253 Essex St. in downtown. The Classical Revival style brick and steel bank building was originally constructed in 1910 by the Merchants National Bank.
The area features a number of period buildings constructed in the 18th, 19th, and early 20th centuries. Essex St. and the nearby surrounding area is home to a variety of retail, restaurant, residential, and office properties as well as historic tourist attractions. The acclaimed Essex Peabody Museum is also located on Essex Street within a short walking distance.
EagleBridge Capital is a Boston-based mortgage banking firm specializing in arranging debt and equity financing as well as joint ventures for apartment, industrial, office, R&D, and single tenant buildings, shopping centers, hotels, condominiums, and mixed use properties as well as special purpose buildings. EagleBridge Capital is a member of Commercial Real Estate Capital Advisors (CRECA) a national association of independent commercial mortgage banking firms.