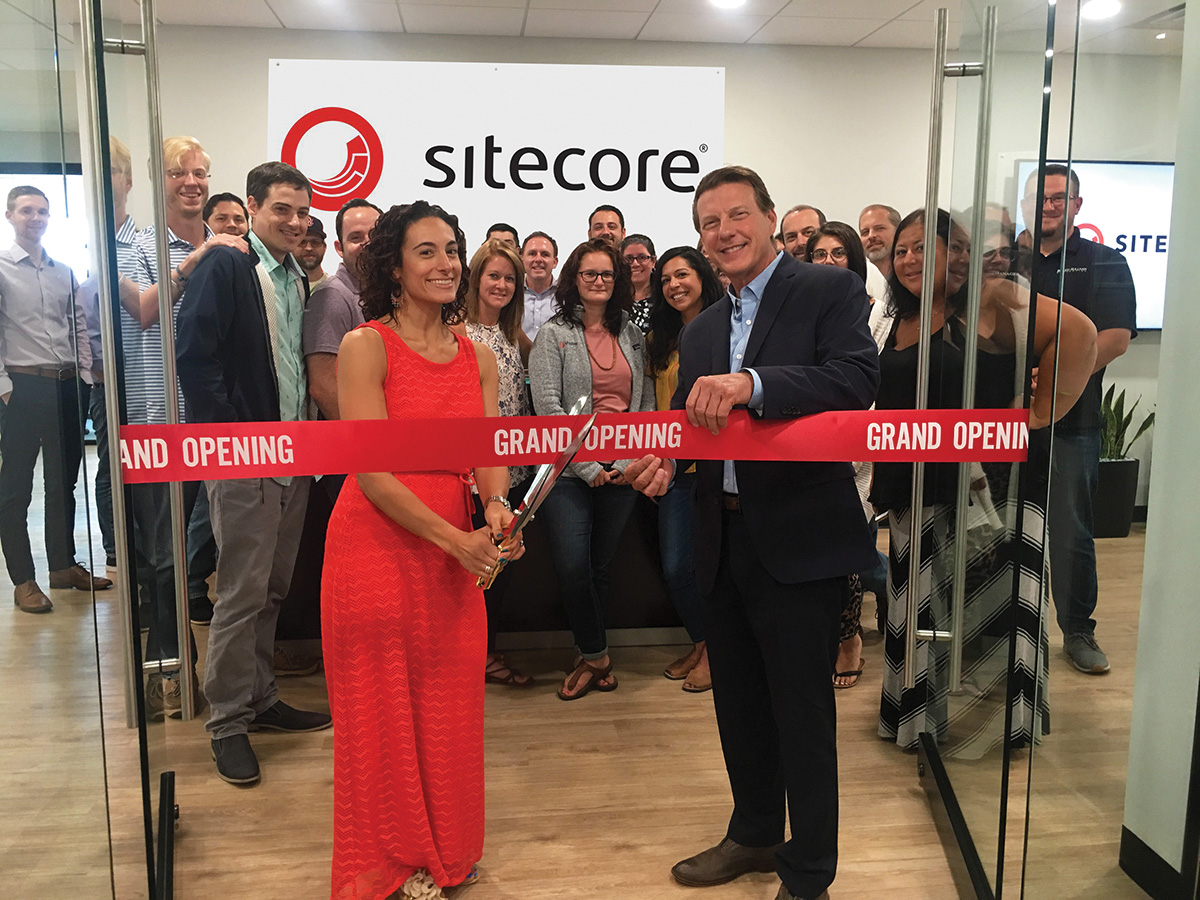 Manchester, NH Sitecore, a global MarTech company is staying in Manchester after a location search has ended with a new home for their North American operations at the Brady Sullivan Tower on 1750 Elm St.
Sitecore began searching for a new location in October 2018 when faced with the expiration of their lease in Manchester, with no possibility for extension.
"We were hoping to be able to stay in Manchester, but knew it was going to be challenging to find a new location that had everything we wanted within such a short timeframe," said Rachel Russell, senior office manager for Sitecore. "Lots of parking, building security, private bathrooms, and of course a great corporate image were all very important to us, and the Brady Sullivan Tower fit the bill. Once the decision was made, we had just 30 days to complete the move."
Sitecore worked around the clock with a team of Brady Sullivan architects, engineers and designers to completely gut and redesign the entire 11th floor of the Brady Sullivan Tower consisting of 10,545 s/f, and meet the 30-day deadline.
Arthur Sullivan of Brady Sullivan Properties toured the finished space and was astonished at the level of detail and customization they were able to accomplish in such a short time. "This kind of custom fit-up would normally take about 6 months to finish, so we are extremely proud of everyone who worked on the project in order to get the Sitecore team into their new space in just 30 days," said Sullivan.
The redesigned space features modular conference rooms, glass walls, standing desks and an employee lounge area, onsite restaurant and gym.