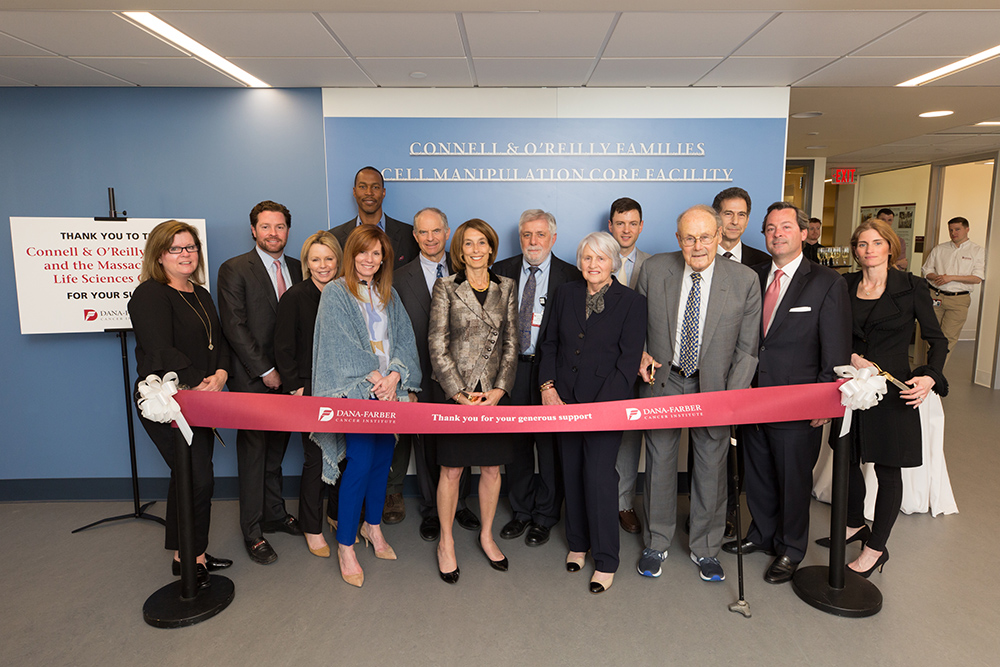 Boston, MA Skanska joined Dana-Farber Cancer Institute and the Massachusetts Life Sciences Center to celebrate the opening of Dana-Farber's Connell and O'Reilly Families Cell Manipulation Core Facility (CMCF). The construction firm renovated and relocated the lab to a larger location at Dana-Farber in the Longwood Medical area.
The new 30,000 s/f, cGMP-validated facility provides cleanroom labs and flexible space to support Dana-Farber's renowned cell therapy program, which develops new cell-based treatments for cancer patients and supports clinical research studies that evaluate the safety and efficiency of those treatments. Skanska also installed new air-handling and exhaust equipment, a bulk LN2 system to support cryogenic freezers, as well as a RO/DI water filtration system for the entire building.
"Dana-Farber Cancer Institute is a national leader in cancer treatment, prevention and research, and we are proud to assist them in their groundbreaking work with the delivery of the upgraded Connell and O'Reilly Families Cell Manipulation Core Facility," said Kerim Evin, leader of Skanska's building operations in New England. "Boston is home to some of the best health care institutions in the country. We are committed to delivering top-tier facilities that incorporate the latest technologies and help ensure that this city remains a world leader in clinical care."
Skanska completed the renovation and relocation without disrupting the hospital's operations, using cutting-edge laser scanning technology that enabled the team to take billions of micro-measurements and increased the project's efficiency by 50 percent. Dana-Farber medical staff are already using their new space to develop gene therapies including CAR-T cells, cancer vaccines, and genetically-altered stem cells aimed at accelerating highly-specialized treatments.
"The newly renovated Connell and O'Reilly Families Cell Manipulation Core Facility allows our team to meet and surpass the challenges associated with manufacturing therapeutic cells for an increasing number of diseases, and expedite the development of ground-breaking, personalized cellular therapies," said Jerome Ritz, MD, Executive Director of the Connell and O'Reilly Families Cell Manipulation Core Facility at Dana-Farber Cancer Institute. "With this improved facility we can develop more treatments for patients around the world."
Skanska has created environments dedicated to cancer research and has renovated a number of labs and clinical environments for Dana-Farber that support the Institute's delivery of primary, outpatient and follow-up health care. The firm has also worked with other Boston hospitals, including Beth Israel Deaconess Medical Center and Mass Eye & Ear.