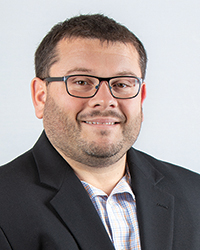 Raymond, NH Jewett Construction has promoted Andrew Slazenik to controller. Prior to his promotion, Slazenik, who started at Jewett Construction in February 2018, held the title of accounting manager.
"We are proud to announce Andrew's promotion to controller," said Gregg Blair, chief financial officer of Jewett Const. "Throughout his employment at Jewett, Andrew has continued to demonstrate success through his analytical thinking and leadership skills. We are thrilled to see him advance to this new role."
Slazenik has extensive experience in accounting, management, and finance. In addition to his new responsibilities as controller, he will retain his current role and duties.