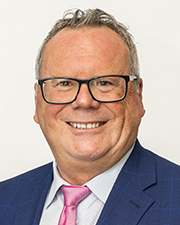 Newton, MA John Sotir has joined Elaine Construction Company as a project executive. Sotir brings over three decades experience to his role, with a diverse portfolio of core and shell, corporate tenant interiors, hospitality, fitness, and retail, he will bring complimentary skills and expertise to Elaine's growing team. As a seasoned builder, Sotir will lead teams, and bring exceptional service through project delivery to their clients.
Prior to joining Elaine Construction, Sotir served as director of operations for AmCon.
"John's expertise in strategic account development, and coaching and mentoring project management staff will bring tremendous value as we continue to grow and develop our team internally and serve the evolving needs of our clients," said Lisa Wexler, president of Elaine.