West Warwick, RI Sidney Spiegel of Spiegel Associates arranged a $9 million construction loan for a historic mill renovation and housing project. The financing, which consists of a tax exempt bond to Pawtucket Development Group, LLC, and also includes federal and state Historic Tax Credits and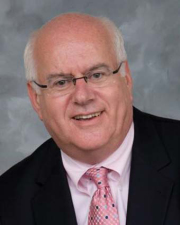 Low Income Housing Tax Credits for the renovation of the mill, known as Lippitt Mill, to 65 residential housing units. The loan was funded by a major regional bank that saw the value of the project to the community.
The project will consist of 65 units, of which 37 will be market rate units and the remaining 28 will be available to tenants at or below 60% of area median income.
Spiegel Associates works closely with union pension plans, insurance companies, conduits, commercial banks, and local savings banks to provide competitive rates and terms for all types of commercial real estate. Spiegel Associates' expertise and relationships with a variety of funding sources provides solutions to the financing needs of investors and developers.