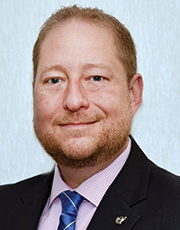 Stamford is preparing to be the city of tomorrow through a repeating $2 million implementation grant for the next five years by CTNext, the state's business development entity. The award is helping to develop the city's "Innovation Playground" through investment into projects that support Stamford's "Smart Cities" movement and in partnership with private companies such as Harman International Industries, Frontier Communications, Synchrony Financial, AT&T, Local Motors, Navya and public entities including UConn, CTDOT, the Stamford Partnership, Fairfield County Business Council, Downtown Special Services District, and BLT. These partners envision Stamford as an intensely collaborative, walkable, digitally enabled city, connected to NYC and to other major Connecticut cities through technology and support both small and large business in entrepreneurship and innovation pipeline.
The city is heavily investing into three main smart city projects as part of the Innovation Playground. The first project will enact mayor David Martin's goal of having ubiquitous GIG WiFi coverage throughout the city. Stamford and its corporate partners, Frontier Communication and the Stamford Partnership, are in the process of installing public GIG WiFi coverage at key locations in Stamford's Innovation District. The pilot program has identified locations that can be activated by leveraging the city of Stamford infrastructure to deliver the fast GIG experience and will help develop a resource for the data intensive future needs of residents, visitors and the City itself. The ultrafast WiFi system will deliver the speed and latency needed for interactive virtual reality, augmented reality, interactive, live-streaming and other data intensive applications that are the city's fastest growing emerging technology sectors.
Another smart city initiatives is the city's partnership with AT&T, GE and the Stamford Partnership in installing urban connectivity solution for the Internet of Things. Fifteen nodes will be deployed on light poles in downtown which will collect traffic, pedestrian, and environmental data to help the city address current and future problems. Each node consist of four antennas acting as receivers and broadcasters of a high-speed wireless network, as well as an edge computing array of sensors that measure things like air quality, weather, on-street parking availability, car counts and traffic management and manage the street lighting itself. The city intends to examine these units in order to extend the GIG WiFi network beyond original deployment and incorporate the GIG WiFi access availability into the city's Autonomous Vehicle Zone. Inventors, investors and companies exploring commercialization of IoT products and services will be able to tap into the network. Examples of potential projects include real-time traffic systems tied to street light systems, traffic light systems and parking spaces.
Lastly, the city of Stamford is currently working with CTDOT and UConn to bring an Autonomous Vehicle Pilot Program to Stamford as early as October 2019. The city began preliminary work in 2014, and has since accelerated the work under new state legislation allowing for autonomous vehicle testing sites in Connecticut. This project seeks to establish the nation's first statewide model for deploying autonomous micro-transit service. The proposed scalable approach will include micro-shuttle deployments in both urban and rural settings, and will serve as a model, which can be replicated in other cities, regions, and states. Working with Local Motors and Navya, Stamford is currently developing a plan that will see autonomous micro-shuttles in full public operations potentially beginning in 2020.
The current work on the deployment of this first and last mile transit solutions consists of stakeholder outreach and the development of infrastructure improvement plans for the route. The Stamford Pilot intends to explore the challenges of moving passengers from a single point, the Stamford Transportation Center (STC) to multiple destinations along a fixed route. The high concentration of commuters in range proximity to the STC allows for several scenarios to be investigated. The initial operation of the micro-shuttle will operate on a fixed route going by the STC. In the final testing phase, the shuttle will become a dynamic route meaning that stops will only be made at locations that riders identify before entering the shuttle. This on-demand service will help eliminate some of the traffic conditions leading to congestion in the downtown area.
These projects are just one part of the city's plan to develop Stamford as a smart city. These technology infrastructure projects will make the citizens and businesses of Stamford more connected and safer by identifying problems and using data to address them. These projects will work off one another to create an innovation playground in Stamford that is on the cutting edge of smart city technology.
Thomas Madden, AICP, is director of economic development for the City of Stamford, Conn.