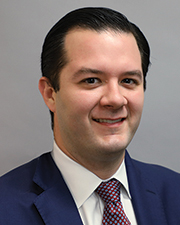 Boston, MA Construction management firm Structure Tone has added Nick Cassaro to its team as senior project manager to help the firm continue to develop its work in the life sciences sector.
Cassaro has spent nearly a decade working on construction projects for healthcare and life sciences organizations. His projects include full-scale campus developments, complex lab renovations and expansions, manufacturing facilities, process development labs, infrastructure upgrades, and pilot-scale lab and manufacturing. He has also assisted clients in developing systematic expansions, site selections, base building life science readiness, and facility standards.
Structure Tone has been working with life sciences and research institutions for several years, including building spaces for Biogen, Bristol Myers-Squibb, Alexion, WuXi Apptec, and Novartis. Cassaro will help expand that work further within the area's robust life sciences market.
Cassaro earned a degree in construction management from Wentworth Institute of Technology and is OSHA 30-Hour certified.