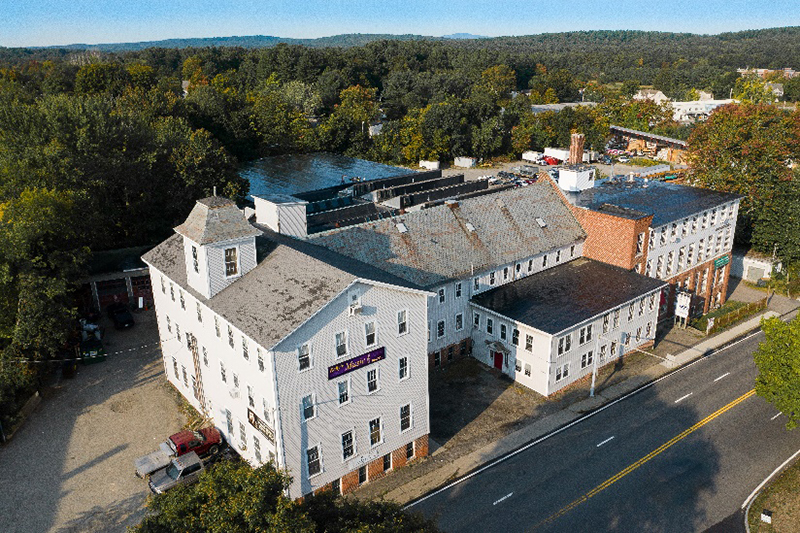 Littleton, MA Micah and David Stubblebine, principals of The Stubblebine Company/CORFAC International, represented the sellers, M.I.R. Associates Realty Trust and 450 King Street LLC, in the sale of 410 Great Rd. and 450 King St., to Lupoli Companies, LLC for $5.3 million.
Sean Fraser, principal of Stonybrook Advisors, represented Lupoli Companies in the transaction.
The property, located off I-495 in downtown, is a 107,786 s/f multi-tenant flex/industrial building situated on 4.15 acres.
Built in 1880, 410 Great Rd., known as the Conant Houghton Co. Building – Old Mill, was first used for evaporating apples and making cider and vinegar. As the industrial architecture evolved from the 19th century to the 20th, manufacturing in the property expanded to suspenders, military webbing, and elastic weaving.
Lupoli Companies strives to transform communities through job creation and economic development. The industries they impact and serve within include development, commercial, residential, hospitality, and wholesale
The Stubblebine Co. specializes in selling and leasing large industrial and flex properties and adaptive re-use sites.