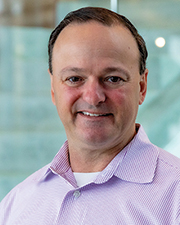 Boston, MA Suffolk, one of the largest and most innovative real estate and construction enterprises in the country, has hired William Sayles as its new vice president of life sciences in the Northeast. Sayles will be responsible for overseeing Suffolk's life sciences sector work, identifying and pursuing new project opportunities, recruiting talent, strengthening client relationships, overseeing preconstruction and construction operations, and ensuring all life sciences projects adhere to Suffolk's highest safety and quality standards.
"We are thrilled Bill has joined our team so we can continue to expand Suffolk's footprint in the growing life sciences sector, both in Boston and nationally," said Sean Edwards, COO of life sciences for Suffolk Northeast.
"We are confident Bill's strong construction experience and relationships in this sector, along with his approach to client service and leadership skills, will position Suffolk for great success and sustainable growth in the exciting life sciences sector."
Sayles's experience spans more than 30 years in life sciences construction. Prior to his new role at Suffolk, he worked for Columbia Construction where he managed sophisticated lab, research and manufacturing projects for clients such as Moderna Therapeutics, Vertex Pharmaceuticals, Integra LifeSciences, Belmont Medical Technologies and Proctor & Gamble/Gillette.