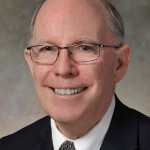 Bill Norton, Norton Asset Management
Summer is here, albeit with a cool start. I have enjoyed these cool, breezy days (keeps the bugs away). The economy has been a little cool and breezy too. We brokered the sale of a 14,000 s/f office building. It is a good building at a good price, but the lukewarm office market allowed the buyers to gain some additional concessions from the sellers. The commercial real estate market can be like that. Right now, office and retail are flat (except for Whole Foods, REI and Trader Joe's!), while multifamily and manufacturing, warehouse and distribution are in strong demand. Portsmouth, Bedford and the Upper Valley are booming. Berlin, Claremont... not so much.
The stock market and the overall economy float up, drift down and thus generally bob along. Not robust, just tepid. Forecasts are for more of the same. Two political events will weigh in - the exit of Britain from the EU (not good as it could result in an unraveling) and the U.S. Presidential elections. Best guess - Hillary will win, but it will be long, drawn-out, ugly, arduous and expensive! So the pundits still talk about a "gradual expansion" of the U.S. economy while recent results have been weaker than predicted. China is okay, but not great. The EU is the third largest economic region, so political chaos there could have global economic impacts.
Paul Johnson, a Forbes columnist, calls for this political cycle to be an opportunity for the U.S. to reinvent itself. He says the U.S. has an "indestructible spirit" and that even a President Trump could lead us forward... Personally, I think the entire inside the Beltway, Washington cronyism and grueling election year cycle are so draining that we will be lucky to be still standing in place, not to mention moving forward.
So, despite whether the election and the EU is mainstream or a distraction, there is still plenty of capital around to lend and build. We have brokered the sale of several buildings and many of those sellers choose to redeploy their proceeds through a 1031 tax-deferred exchange by buying replacement property(ies). Some buy locally either income-producing property or value-add (i.e., fixer uppers), while others go national and buy retail, commercial or multifamily properties in stronger, more vibrant markets.
These properties produce a lower yield but come with less risk. Most folks are looking to park their money for 2, 5, 7 years, getting more yield than a savings account (or corporate bond), but feeling they could sell and reposition if inflation shows up and returns rise.
Interest rates have been artificially suppressed since 2008 and there is concern that the Fed, despite their assurances, may not be able to keep the lid on (rates) once they start to let them rise. If you are concerned about rising inflation, commercial real estate can be either a good place or a bad place to be. If you own apartments with one year leases, you can increase rent and ride the upswing. If you have long-term leases with locked-in rental rates, you are stuck. Of course, there are many other parts of the equation. So, it warrants forethought and discussion.
Enjoy the coming summer, despite, or regardless of the presidential election! Go Red Sox!
Bill Norton, CRE, FMA Hon. AIA NH, is president of Norton Asset Management, Manchester, N.H.