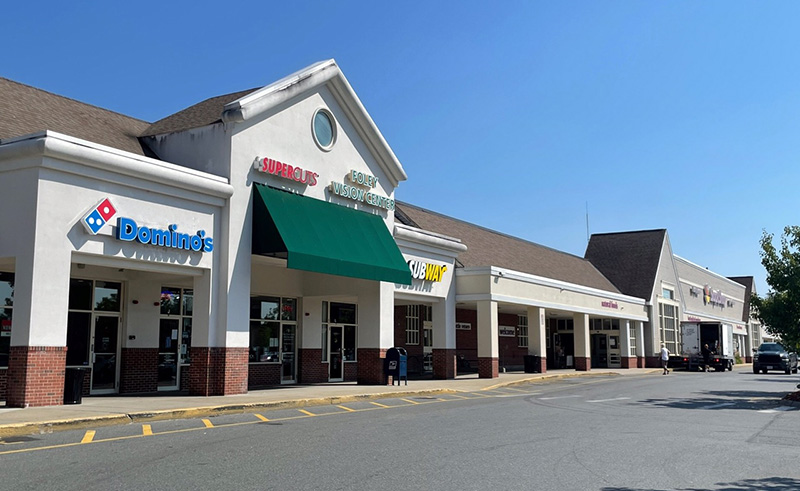 Lexington, MA Summit Realty Partners, Inc. assisted in finalizing five buyer representation sales and two tenant representation leases with a multi-unit franchisee of Domino's.
The Domino's franchisee leased 1,300 s/f at Carriagetown Marketplace which is a grocery anchored shopping center located at 100 Macy St. in Amesbury, Mass. and also leased a former 3,500 s/f bank with drive-thru located at 45 Danville Rd. in East Hampstead, N.H.
The Domino's franchisee purchased existing properties for conversion to Domino's at 33 Main St. in Belchertown, Mass. which was a former bank and 604-610 Main St. in Clinton, Mass. which was a former restaurant/cafe. Additionally, the Domino's franchisee purchased land for new ground-up development at 143 West Main St. in Hillsboro, N.H.; 1562 Hooksett Rd. in Hookset, N.H. and 4 Silver Fox Dr. in Raymond, N.H.
Chris McMahon and Travis Ginsberg of Summit Realty Partners represented the tenant/buyer in these transactions.
In a seperate transaction, Summit Realty leased 3,250 s/f of retail space to PetMedic urgent Vet Care at The Shops at Mall Road in Burlington, Mass. PetMedic is a walk-in urgent care center for pets. The lease brings the 31,623 s/f multi-tenanted shopping center to 100% occupancy. PetMedic joins Duluth Trading, Wendy's, Orangetheory Fitness, ConnectFit, and Supercuts.
McMahon, Ginsberg and Danny Schwarz of Summit Realty represented the landlord and T3 Advisors represented the tenant. The property is owned by CH Retail Fund II/Boston Mall Road, LLC and managed by Winslow Property Management, Inc.