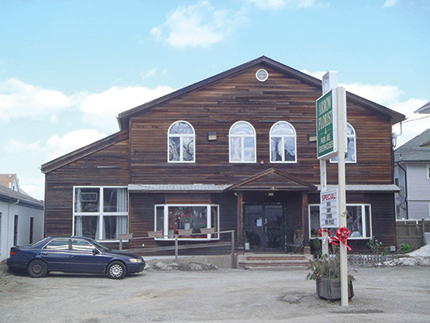 Cranston RI Eric Schultheis of Sweeney Real Estate & Appraisal was involved in three transactions that totaled $1.37 million.
Schultheis represented the property at 757 Park Ave. for receiver James Atchison of Darrow Everett LLP. The property was purchased by Marie Properties LLC who was represented by Michael Saccoccio of Coldwell Banker Commercial, for $205,000.
Schultheis also represented the buyers of a 9,432 s/f property in Warwick at 166 Lavan St. The property was sold for $710,000. The sellers, United Distribution System, Inc. were represented by Fred Petrarca of Rodman Real Estate
In the third transaction, Schultheis represented the Salvation Army in the sale of a retail property at 504 Central Ave. in Pawtucket. The property was purchased by All People RE Investments LLC for $455,000 who was represented by Cheng Lin of One Stop Real Estate.
In addition Thomas Sweeney, SIOR and Kevin Casey of Sweeney Real Estate represented the buyer and the seller, respectively in the sale of 155 Amaral St. in East Providence. The nearly five acre site is three minutes from I-195 and has four industrial buildings totaling just shy of 29,000 s/f. The property was sold for $1.65 million and the new owners plan on occupying the space.