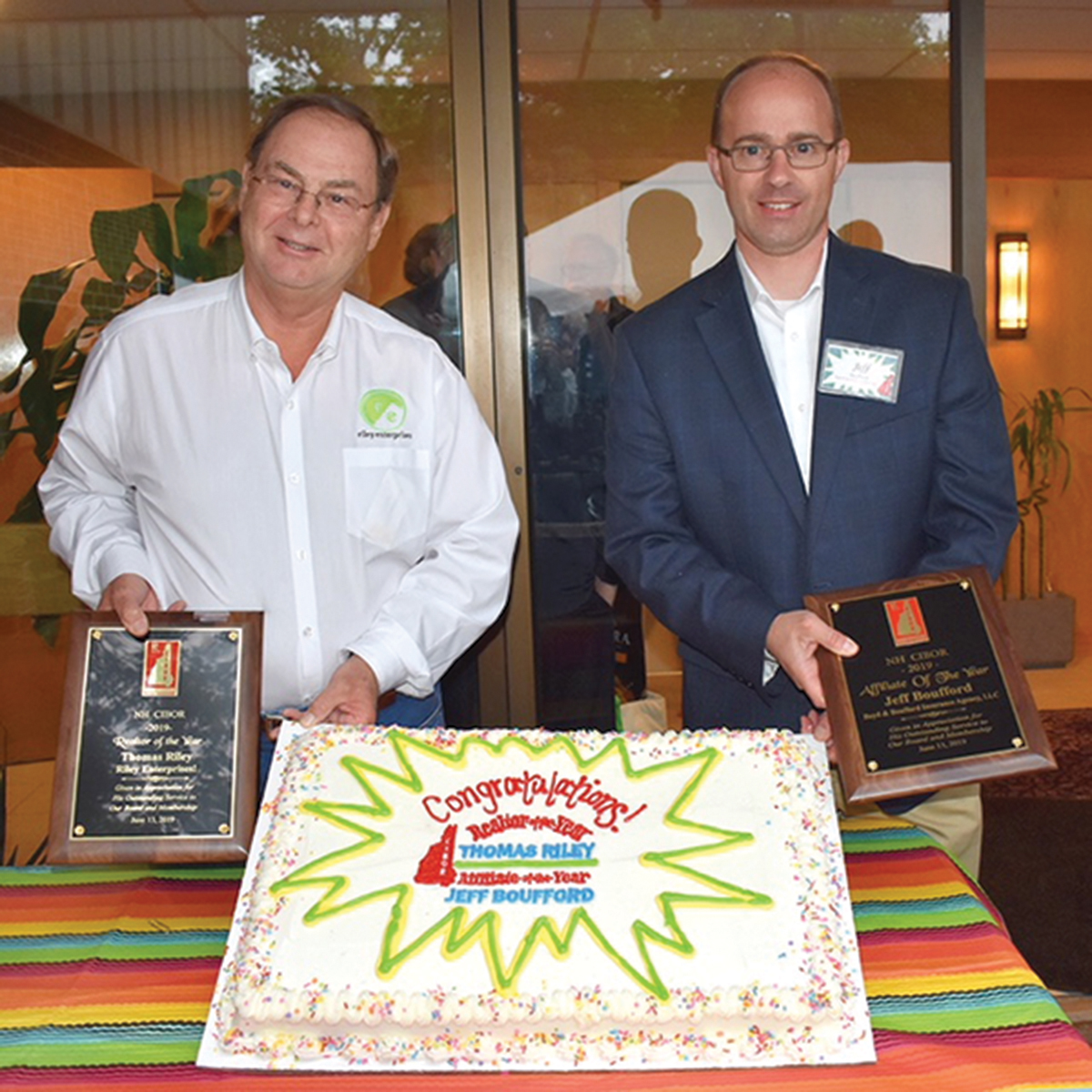 Bedford, NH TFMoran hosted the Annual N.H. Commercial Investment Board of Realtors (NHCIBOR) awards cookout on June 13th. Though the weather was cold and rainy, nearly 150 NHCIBOR members and TFMoran staff turned out for this special night.
The 2019 awards went to Tom Riley of Riley Enterprises for Realtor of the Year, and Jeff Bouffard of Boyd & Boufford Insurance Agency, LLC for Affiliate of the Year.
Attendees enjoyed a buffet-style dinner catered by The Flying Butcher. After dinner, The Inside Scoop served ice cream to go along with the traditional congratulatory cake that was presented to the winners.
Raffle prizes were given out to top off a great evening of networking and fun.