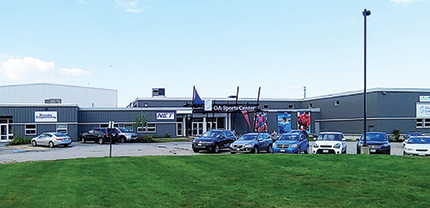 Portland, ME The Boulos Company negotiated three sales transactions totalling over 93,800 s/f and over 50 acres.
Ironsides Sports Center, LLC purchased a 83,322 s/f multi-tenanted mixed-use building located on 24 acres at 15 Lund Rd. in Saco from Maine Sports Realty, LLC for $6 million. Tenants of the complex include Spectrum HealthCare Partners, OA Centers for Orthopaedics, Results Engineering, River Rats Athletic Management, Kennebunk Gymnastics & Sport, 3 Step Sports, and Dr. Kate Lynch. This mixed-use complex offers athletes and fitness- minded individuals access to a fully integrated orthopaedics, sports medicine, and physical rehabilitation center.
The transaction was arranged on behalf of the seller by Greg Boulos and on behalf of the buyer by Belinda Desmond of Keller Williams Realty.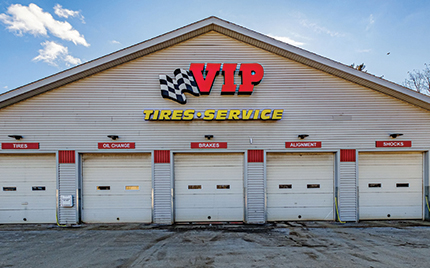 VIP Tires & Service purchased a 10,500 s/f retail building at 35 Starrett Dr. in Belfast from RSP Belfast LLC. The tenant is the largest independently-owned aftermarket automotive company in New England.
The transaction was brokered on behalf of the buyer by Dan Greenstein, and on behalf of the tenant by Josh Soley of Maine Realty Advisors.
The city of Portland purchased 27.38 acres of land at 204 Rand Rd. in Portland from The Avangrid Foundation. With this addition, the city has added protection to its largest remaining undeveloped area around the headwaters of the Fore River. The Foundation donated 85% of the list price value to the Land Trust to support the acquisition.
The transaction was arranged by Drew Sigfridson, SIOR and Jon Rizzo.