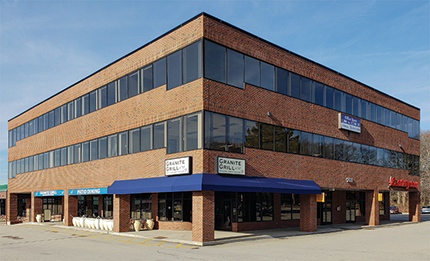 Braintree, MA The Conrad Group, Inc. negotiated a 15,321 s/f lease at 703 Granite St. to Bay State Physical Therapy. The long-term lease was by and between F.X. Messina and the tenant. Bay State will be relocating their corporate headquarters to the building from Randolph.
Bay State Physical Therapy, established in 1995, has over 60 locations in Mass. and Southern N.H. Their facilities offer comprehensive care for orthopedic and neurological conditions.
Robert Conrad, president of The Conrad Group, said "703 Granite St. offered Bay State the quality, location, visibility and growth potential that they were seeking. We were able to negotiate a long term lease which mutually benefitted both landlord and tenant."
Assisting Conrad was Jim McEvoy, executive vice president of The Conrad Group. Occupancy is expected in early October 2020.