Bedford, MA Following The Davis Companies' (TDC) transformation of The Xchange, the commercial real estate firm has executed a 208,686 s/f long-term lease renewal with iRobot, the leading global consumer robot company. The Xchange is an eight-building, 475,000 s/f office park that TDC renovated into a cutting-edge technology campus. The Xchange offers tenants a flexible, class A work environment with modern onsite and area amenities in the booming Northwest submarket. Located two miles from Burlington's retail development on 3rd Ave. and one exit north of Rte. 128, The Xchange is an ideal location for growing companies looking for access to amenities, talent and transportation within a technology hub.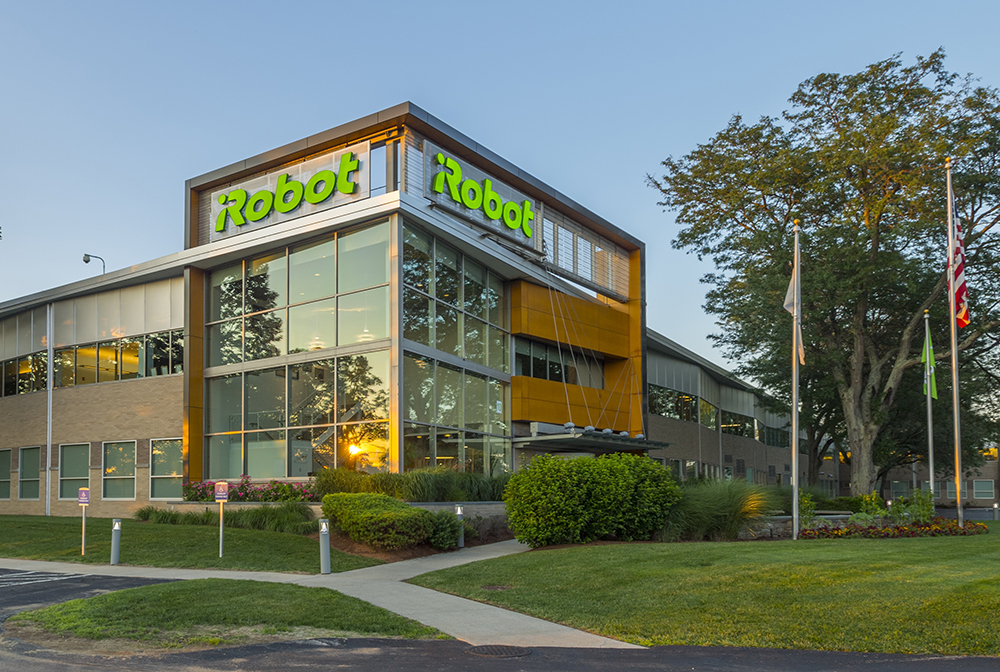 By adding a glass line, new building entrances, more green space, additional parking, and a centralized indoor/outdoor amenity hub, the property is positioned to assist companies in recruiting and maintaining talent. Key features include:
• 4,700 s/f fitness center and yoga studio with showers and locker rooms;
•7,300 s/f full-service WiFi enabled café;
• 3,500 s/f outdoor patio with fire pit;
• 5,200 s/f of green space; and
• 225 new parking spaces.
TDC is also installing 450 linear feet of new, floor-to-ceiling glass to its buildings, raising window heights from 7 feet to 11 feet. This installation is scheduled for completion in 2018.
"As a premiere company headquartered in our technology ecosystem, we are thrilled to have iRobot as a tenant in our portfolio," said Cappy Daume, managing director of asset management at TDC. "It's been a privilege to work with the iRobot team, and as an anchor tenant we are grateful for their long-term commitment to The Xchange."
"Strength of ownership, quality construction, access and amenities make The Xchange the perfect headquarters location for iRobot," said JLL managing director Matt Daniels who represented the landlord, TDC, in this transaction. "We are confident that others will also recognize the value for their employees."
Transwestern Consulting Group partners Jon Varholak and Ron Friedman represented iRobot in this transaction.
JLL is currently leasing The Xchange's remaining 95,000 s/f at 14 Crosby Dr., a building that TDC transformed via a major lobby renovation and upgrades to the tenant spaces, along with substantial capital improvements to the campus.
Committed to excellence in both investment performance and operations, The Davis Companies is an integrated real estate investment, development and management firm headquartered in Boston that has invested more than $4 billion in gross asset value through real estate equity, debt, and fixed-income securities. A unique combination of capital markets, development and management expertise allows The Davis Companies to nimbly tackle complex and contrarian opportunities. Directly, and with its valued partners, The Davis Companies currently owns a real estate portfolio of approximately 12 million s/f across the Eastern United States.
JLL is a professional services and investment management firm offering specialized real estate services to clients seeking increased value by owning, occupying and investing in real estate. With annual revenue of $4 billion, JLL operates in 75 countries worldwide. On behalf of its clients, the firm provides management and real estate outsourcing services for a property portfolio of 3 billion s/f and completed $99 billion in sales, acquisitions and finance transactions in 2013. Its investment management business, LaSalle Investment Management, has $47.6 billion of real estate assets under management.