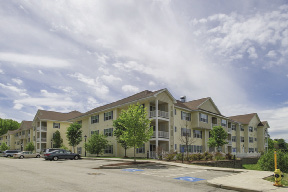 Casco Crossing Apartments, River Road - Andover, MA
Casco Crossing Apartments, River Road - Andover, MA
The Dolben Company, Inc. has assumed the management of Casco Crossing Apartments, located on River Rd. The property is owned by Jones Street Investment Partners, located in Hingham, Mass.
Built in 2007, Casco Crossing consists of 96 residential units, comprised of one and two bedroom apartment homes. A smoke-free and pet-friendly property, Casco Crossing boasts access to Rte. 93, and is just minutes from two of the area's major professional parks.
Apartment features include spacious floor plans with fully applianced kitchens, full size washer/dryers, and private patios or decks on all homes.
Community amenities include a fitness center, clubhouse, and swimming pool.
Thomas Beaton, senior vice president, management at Dolben, said, "We are very excited to have assumed the management of Casco Crossing, and are looking forward to working with the ownership group at Jones Street to maximize their revenue and occupancy goals."
With offices in Mass. and Maryland and more than 12,500 residential units throughout the New England and Mid-Atlantic regions, Dolben is built on a deep heritage of performance and stewardship. Since 1929, four generations of the Dolben family have upheld a proud tradition of unparalleled success and profitability, fulfilling the property and investment needs for a wide array of businesses, financial institutions, organizations and private investors.