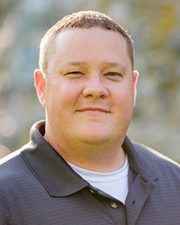 Since 2014, Nadeau Corporation Construction, Development & Engineering has been extremely active in the pre-construction phases of cannabis projects here in Mass. One critical element that we've learned is this: No matter the size, scope or level of complexity, each and every project reaches a fork in the road. Nadeau's president and cannabis project manager, Ernie Nadeau has seen it so frequently that he's actually coined a phrase for it. The "Fork In The Road Syndrome" is the critical point in a project's preconstruction phase that dictates which path we go down for design and construction.
If we go down one path, the budget drives the bus. Ownership and their investment team have a fixed and hard budget and they are relying on Nadeau Corp. to collaborate with the architect and engineers to deliver the very best facility we can for that amount of money. When taking this path, we know a few important things right off the bat. First, from our experience designing and building these facilities, we know if the budget is actually feasible. If the maximum budget is in line with industry standards we've seen, Nadeau rolls up our sleeves and begins work with the design team specifying materials and methods and obtaining preliminary pricing to keep everything within that budget. If the budget is drastically low for what the Mass. market is currently showing, it's not the end of the line, but we recommend putting the brakes on and not investing any more money until a plan is financially feasible to build. Our team then dives into the process of finding a solution so the project can move forward. Whether that solution is phasing the development of the property, or introducing 3rd party investors to raise more capital, it saves the client from spending design dollars on something they can't afford to build.
The other important advantage this first path produces is that it allows us to navigate critical selections during design development. We know to not waste time and effort exploring certain options for the property simply because the high cost of some items rules them out right away. This leans out the design phase and moves the project to market at a faster pace.
The second path projects take is when the owner's specific requirements dictate the design elements. In this case, there are specific elements that absolutely need to be included in the project and its Nadeau's job to incorporate these elements for the best possible price.
Some clients insist on a certain HVAC system and brand to achieve their ideal grow environment, or perhaps a specific epoxy flooring must be used in the grow rooms to allow for easy wash down in between harvests. Whatever the request is, Nadeau Corp. works with the design team to ensure the owner's requirements are met. This path doesn't remove the value engineering exercises all together as some requirements can be achieved through various solutions. This method relies heavily on input and collaboration with a group's grow consultant. Nadeau compiles a list of requirements across all trade categories and goes out to market for competitive pricing on solutions that will meet those specific needs. Often times, our project managers and subcontractors can find alternative solutions that cut costs while still meeting a client's standards.
"When we first start off, a lot of people want a mix of both paths," said Nadeau. "Investors want to get the most bang for their buck, and sometimes feel that if they disclose their budget the design/build team will simply spend right up to that limit. It's understandable and a completely natural fear, but it's simply not the reality of the situation. Every single project will reach that fork in the road. Sometimes early and sometimes later in the process, but make no mistake about it, it comes down to dollars and cents driving the bus or an owner's specific requirements. The sooner we determine which route we're taking, the more cost effective the project will be as a whole, and the sooner we can get a client to market."
Sean Lamontagne is director of business development for Nadeau Corp. Construction Attleboro, Mass.