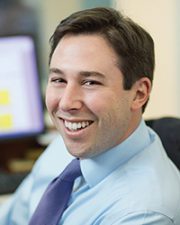 Allston, MA If you need proof that there's a need for high-quality, well-situated apartments in Boston, look no further than Trac 75, an 80-unit building that is 75% pre-leased. Marketing began on May 1 and the first residents moved in on August 1.
Located at 75 Braintree Street–a block from New Balance's new world headquarters, steps from the MBTA's new Boston Landing commuter rail stop, two miles from Harvard Sq. and the Longwood Medical area, and three miles from Fenway Park–the developers seem to have hit a home run.
"Marketing began even before we had a model unit available and interest and leasing have not slowed," said Jake Grossman, co-president of The Grossman Companies, Inc., which is a joint venture partner on Trac 75 with The Waypoint Companies.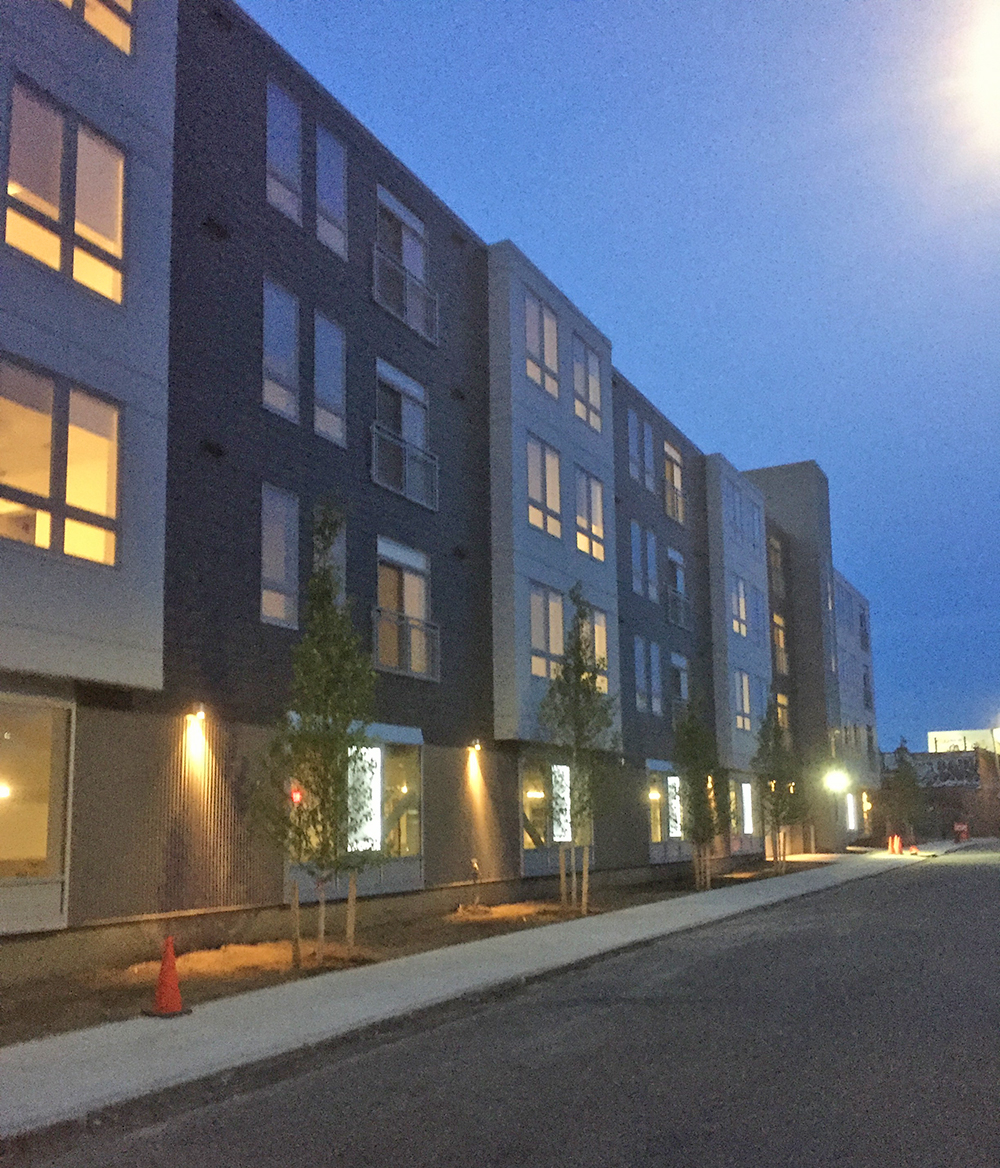 "Due to its proximity to Boston and Cambridge and to suburban office locations, we believe this is the epicenter of the region's 21st century development," Grossman said. "We're not surprised at the activity since leasing started a few months ago,"
Waypoint principal Ed Champy said, "Trac 75 sits in one of Boston's fastest-changing neighborhoods, driven by the new Boston Landing MBTA station that reduces commute times to Back Bay and South Station to less than ten minutes. We are proud to have played a small part alongside a productive neighborhood association to bring improvements to Allston along the Guest St. Corridor."
The general contractor was CTA Construction Managers of Waltham. Leasing and management of Trac 75 is being handled by The Dolben Company.
Trac 75 apartments offer amenities in a highly desirable location near many restaurants, shops, and entertainment venues. Residents enjoy perks like onsite Zipcars, a roof deck with views of the Boston skyline, fitness center, theatre/media center, and enclosed parking. Pets are allowed and there's a pet play area and washing station. As an introduction to the neighborhood, last month the developers presented a Trac 75 Neighborhood Art Competition for artists who live and work in Allston-Brighton to showcase their art in the artist display cases on the building. The project has been overseen by The Grossman Companies' director of asset management Paul Dawson who listed many benefits: "The modular approach ensured quality control, enabled fast-tracking of our schedule, provided tighter construction for greater energy efficiency, greater stability and sound mitigation than traditional methods, and reduced excess materials waste vs. traditional on-site construction. We're excited to bring this innovative project in this dynamic micro-market to completion."
The Grossman Companies, Inc. is a full-service commercial real estate firm involved in acquisition, development, management and brokerage. The company's business roots in Greater Boston date back to the 1890s. Principals are chairman Louis Grossman, and his sons, co-presidents David Grossman and Jake Grossman.
Principals of The Waypoint Companies are Ed Champy and Kieran McAllen who have a combined 30 years of experience developing/redeveloping small to midsize projects in Boston. Their expertise includes dealing with permitting challenges and complicated construction projects.