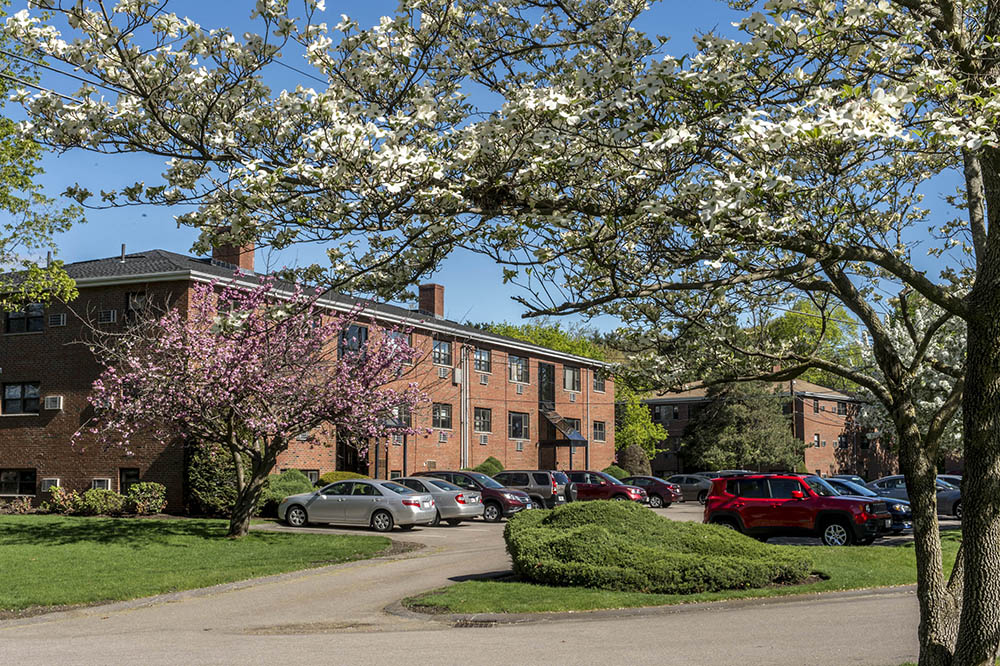 Newton, MA The Hamilton Company has acquired Woodland Park, a 126-unit apartment complex at 264-290 Grove St. The property abuts LaSalle College and Woodland Country Club, is walking distance to the Charles River and provides access to downtown Boston from the Riverside Green Line Commuter Stop. The complex was purchased by Hamilton's closely-held public entity, New England Realty Associates (NERA), from MJ Realty Trust, the original developer, for $45 million in a cash transaction. NERA was represented by Sally Michael, managing partner of Saul Ewing.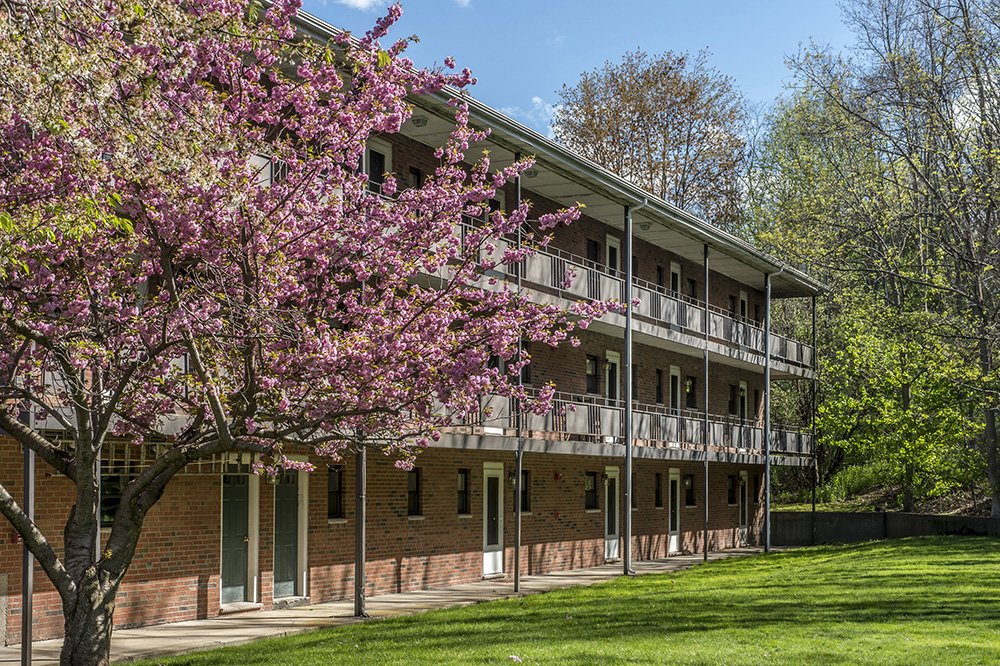 The purchase of Woodland Park follows on the heels of Hamilton's recent purchase of a parcel in Union Sq., Somerville for $5.4 million; the development of 150 Camden St. in Douglas Park at Northeastern University; and the continued redevelopment of the Packard's Corner corridor in Allston.
Carl Valeri, president of Hamilton, said the purchase of Woodland Park "is a key acquisition given its condition and transit-oriented location. These extremely well-built and maintained residences are a perfect fit for our company and our long-term growth strategy."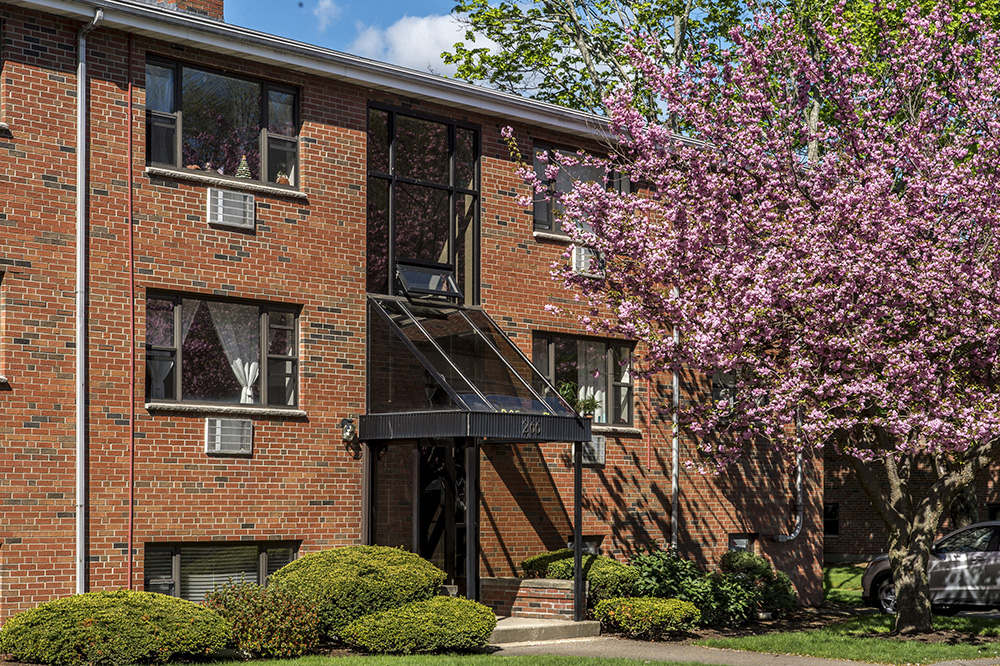 Jameson Brown, vice-president for development at Hamilton, said, "The Woodland Park acquisition has achieved the addition of 126 residential units to The Hamilton Company portfolio in a prime suburban Boston location that would be nearly impossible to replicate today. The acquisition will fit in well with the NERA-owned portfolio of suburban apartment communities."
Set on 7-acres, Woodland Park is comprised of 16 studio apartments, 30 one-bedroom apartments, and 80 two-bedroom apartments. Outdoor parking is available for 160 vehicles.
Harold Brown, chairman of Hamilton, which he founded 63 years ago, has also set his sights on a $100 million-plus redevelopment of Packard's Corner in Allston, now in its second phase. This past fall, Hamilton, which is headquartered a block from Packard's Corner, completed a $25 million development of 48-units at 40 Malvern St. and will soon break ground on 140 units at 44-55 Brighton Ave. and 79-83 Gardner St. As Harold Brown puts it: "We are bringing Boston to the New Allston."
Since its founding in 1954, The Hamilton Company has amassed more than $1.9 billion in residential and commercial assets in the Greater Boston area. Harold Brown, who frequently gives lectures on real estate trends and investments, is also founder of The Hamilton Company Charitable Foundation, of which Ronald Brown is chairman and Jameson Brown is a board member. The foundation allocates millions of dollars annually to local non-profit neighborhood groups, charities and associations.