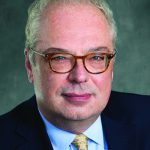 Mark Lippolt, Hammond Residential Real Estate
Local media outlets have been abuzz this month about the identity of the buyer of the highest priced condominium unit ever to convey in the city of Boston. John Grayken, a billionaire financier and founder of the private equity firm Lone Star Funds, paid $37.5 million for the largest penthouse at Millennium Tower, on the site of the old Filene's Department Store. General Electric CEO Jeff Immelt's Commonwealth Ave. condo purchase garnered a great deal of news coverage. And earlier this year there was a much curiosity about well-known Bostonians who had purchased new construction units at 22 Liberty Wharf in the Seaport.
According to the Massachusetts Association of Realtors, the condominium market in the Commonwealth is less than half the size of the single-family market: 53,014 single-families conveyed in 2015 versus 20,688 condominium units. There are a number of factors, however, that make this market segment particularly newsworthy: its importance to the construction industry in Boston; the increasing desire of aging "baby boomers" (those of us born between 1946 and 1964) for condominium living; and some impressive record prices.
Data from MLS PIN indicate that in the luxury segment of the condominium market – units priced over $1 million -- 581 sales occurred in the first half of this year. This is an increase of 38% over the same period of 2015 and indicates the strength of this slice of the residential market. (And go back five years to the first six months of 2011 and only 208 million dollar unit sales were recorded.)
While Boston dominates the million dollar condo market and accounts for 59% of the sales statewide, luxury condo sales occurred in 20 cities and towns in the first half of this year. In a number of communities, large Victorian residences are being converted into two are more condominium units with each fetching more than $1 million. Brookline, Cambridge, Newton and Somerville, in particular, are witnessing this phenomenon and it helps account for the fact that $18 million condos have sold in Somerville so far this year. In the City of Boston, the demand for condo units is so robust that all kinds of surplus properties are being converted into residences. In historic Charlestown, the Armory – formerly the home of the oldest combat regiment in the U.S. Army – is being converted into forty-two high end residences, many with stunning city views. Symphony Court in the Fenway is a stellar example of the adaptive reuse of a former parking garage near famed Symphony Hall. A former Roman Catholic church on South End's Shawmut Ave. is being reborn as The Lucas, described by The Boston Globe as, "an eye-popping mix of classic and contemporary architecture."
Much has been written about emerging, newly-popular neighborhoods in the City of Boston. In the luxury condo market, however, Back Bay still leads the way with 100 units closed – 29% of the city's total. It is also noteworthy that 7 of the 10 closed condo sales over $5 million in Boston this year were Back Bay Properties. The South End comes in second with $95 million sales – up almost 27% from the previous year. One of the more interesting trends in the million dollar condo market is the explosive growth of sales in South Boston. So far this year there have been $27 million  condo sales in South Boston versus only 8 in the same period last year.
Boston's current building boom, both residential and commercial, has created a new concern among potential condo buyers. Debra Taylor Blair, president of LINK Listing Information Network, recently told a group of real estate agents: "Unobstructed views are one of the hottest commodities in Boston right now."  As new towers spring up in many areas of downtown Boston, there are some condo unit owners in established buildings who are discovering that their panoramic views are suddenly blocked by a new building.
The average square footage of a million dollar condo sold in Massachusetts this year is 2,068. The room count ranges from three (a handful of units in Boston) to thirteen; the average is six rooms. While there was a six bedroom unit sold, on average, there are three bedrooms in a million dollar condo.
We believe that only a firm that focuses on the high end market can provide the most appropriate pricing advice to a seller client looking to navigate the sale of a luxury condo. If you have a need as a buyer or a seller, our advice is simple: find a great real estate agent to represent your interests. Locating the right home to buy or finding the right buyer for your home is the easy part. The real challenge is dealing with all the details involved to make sure the final outcome exceeds your expectations. This is what we at Hammond do every day. 
Mark Lippolt is senior vice president of operations for Hammond Residential Real Estate, Chestnut Hill, Mass.