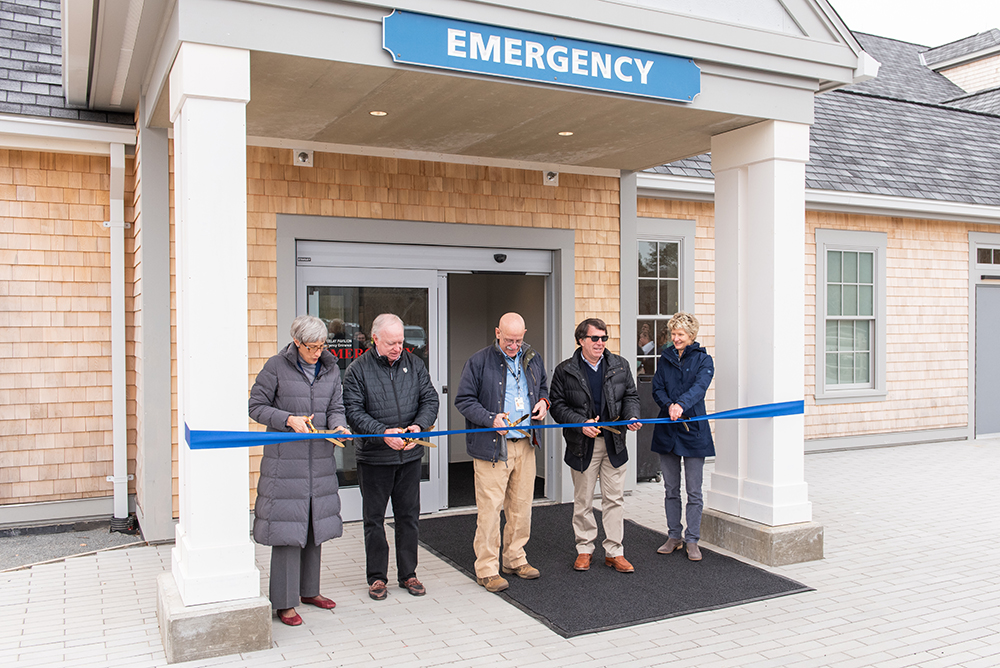 Nantucket, MA The Nantucket Cottage Hospital (NCH) opened its doors for its new hospital, replacing its former facility built in 1957. The new NCH sets a national standard for small community hospitals with expanded outpatient services and increased capacity for inpatient care and surgery.
Because the island of Nantucket is designated as a historic district, the new hospital required approvals from the island's architectural review board. The new NCH also meets hurricane design specifications established by Miami Dade County–some of the strictest in the country–allowing it to withstand winds of more than 185 mph. All mechanical systems have been installed on the roof, rather than in a basement.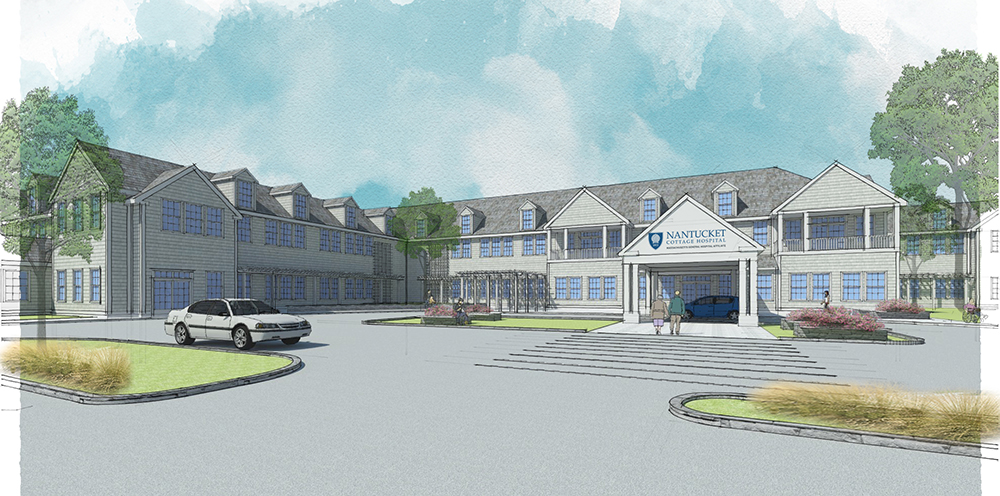 Dr. Margot Hartmann, NCH president, said, "This dynamic new facility will give our patients the best of both worlds, allowing us to leverage the expertise and resources of our trusted affiliate Massachusetts General Hospital, paired with the comfort, tradition, and familiarity of Nantucket's beloved community hospital."
The hospital itself, represented $90 million of a total $120 million that will be used to complete NCH's campus which will also include a new staff housing facility.
The main building will be called the Percelay Pavilion based on a donation of $10 million to the hospital from long-term Nantucket summer residents Bruce and Elisabeth Percelay. "We felt that building a true campus with not just a cutting-edge hospital, but on-site housing would give us flexibility for our staff that we never had in the past," said Bruce Percelay. In addition to his gift Percelay served as chairman of the capital campaign that raised more money for a community hospital than any facility of its kind in the country.
The building was built by Suffolk Construction and designed by Cannon. The project took fourteen months to build and is situated on the site of the former hospital.