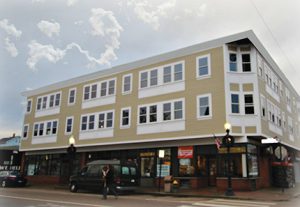 125 Atwells Avenue - Providence, RI
Providence, RI Redevelopment of 125 Atwells Ave. is underway, with 19 residential apartment units scheduled to come online in the spring.
Located on the northwest corner of Atwells Ave. and Bradford St., the 20,000 s/f, 3-story property sits at the gateway to historic Federal Hill and Omni's neighboring office complex, the West Exchange Center. When complete, the mixed-use redevelopment will house 19 residential apartment units, including a mix of one and two-bedroom units, and three street-level retail units.
The residences will feature secured access, modern finishes, upscale amenities and views overlooking Garibaldi Park and downtown.