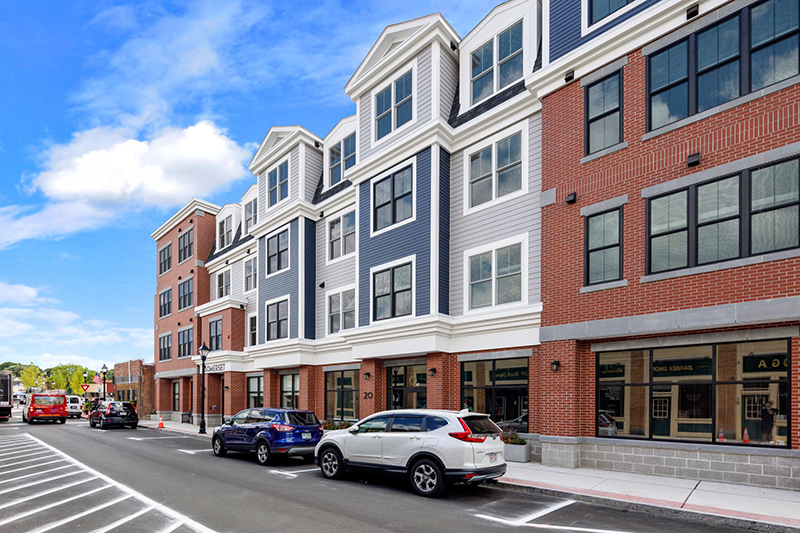 Winthrop, MA According to The Procopio Companies (Procopio), The Somerset, the firm's newest mixed-use development, is now complete and open to residents.
The boutique multifamily development, located at 10 Somerset Ave., is a 22,000 s/f, zero lot-line apartment community that brings 29 residentials units and 1,119 s/f of ground-level retail space to downtown. As of opening, the property is 35% leased.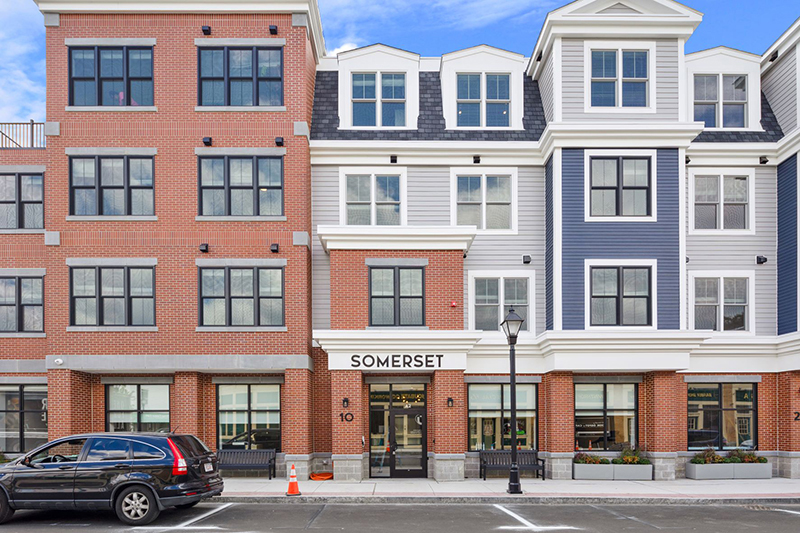 The Somerset offers studios, one- and two-bedroom units ranging from 500-1,300 s/f. The property features in-demand apartment and community amenities such as private decks, in-home laundry, quartz countertops, a fitness center, coffee bar, garage parking, and bike storage. The building is also pet friendly.
"Our vision for this property was to create a new standard for apartment living in Winthrop, an extremely desirable oceanside town just north of Boston," said Greg Procopio, executive vice president of Procopio. "The Somerset is a fantastic addition to our competitive portfolio of developments in desirable, transit-oriented locations across New England."
Procopio developed Somerset in concert with Khalsa Design (architect of record), Syndication (equity source), and North Shore Bank (lender). The building is now managed by Charlesgate's property management team.
The Somerset was designed for residents who want to live in one of Boston's most desirable beach communities with convenient access to both the Atlantic Ocean and downtown Boston.