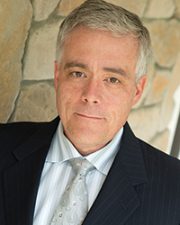 Soon to rise into the sky along the spine of Boston's recently rezoned Stuart St. Corridor in the heart of the Back Bay at the corner of Stuart St. and Trinity Place, the Raffles Boston Back Bay Hotel & Residences will play a key role in cementing Boston's growing reputation as a destination for sophisticated international travelers and residents seeking what only our region – the epicenter of world-class education, healthcare and technology – can offer.
The collection of 12 individually unique and timeless Raffles properties around the world that Raffles Boston will join is quite a feather in Boston's cap. Since 1887, Raffles Hotels & Resorts has been a renowned brand in Asia, Europe and the Middle East with an illustrious history and legendary service. The Raffles collection began with its iconic hotel in Singapore, includes properties such as Le Royal Monceau in Paris and Raffles Praslin in the Seychelles, and has noteworthy openings in the pipeline such as Raffles Shenzen, China, Raffles The Palm Dubai Hotel and Raffles Residences 360 on Palm Jumeirah, Raffles Maldives Meradhoo Resort, and Raffles Udaipur, India.
As little as a decade ago, an internationally recognized luxury hotel brand without a North American presence would have been unlikely to choose Boston for its first foray onto the continent. At that time, Boston was not generally considered an "international" gateway city such as New York or San Francisco. In the past decade, however, Boston has built upon its core strengths, created an idyllic public space in the Greenway reuniting the North and West Ends with the rest of the city, and added direct flights to Tokyo, Beijing, Shanghai, Hong Kong, Tel Aviv, Istanbul, Doha, Dubai and over forty other international non-stop destinations.
When Raffles' parent company, Paris-based AccorHotels, made the decision to bring the famed Raffles brand to North America, Boston became a primary target. Boston is unique among U.S. cities, with an unmatched history and culture. Unlike many other luxury brands which focus on delivering to their guests the same experience wherever on the globe they might travel, Raffles has always focused on creating distinctive, location-focused experiences in each of its hotels. Remarking on the selection of Boston as the city to host Raffles' first North American hotel, AccorHotels COO North & Central America, Kevin Frid said, "We are proud to announce the introduction of Raffles Hotels & Resorts, one of our portfolio's most iconic and beloved luxury brands, to Boston, an American city with a powerful history of cultural significance and landmark events." The synergy between host city and brand, while manifest, awaited a location to make the vision a reality.
Within Boston, the Back Bay neighborhood was an easy choice for a hotel focused on history, culture and authentic local experiences. At the end of 2011, the project's developer, Trinity Stuart LLC (TSLLC), acquired the old John Hancock Hotel and Conference Center at 40 Trinity Place. The site is within a block of Copley Sq., Trinity Church and the Boston Public Library, adjacent to the Back Bay Train Station providing access to New York City, and is within a short walk to Copley Place, the shops and galleries of Newbury St. and Prudential Center, the Public Garden, Fenway Park, the Museum of Fine Arts, and the other Boston landmarks of most interest to international business and leisure travelers. TSLLC is a partnership of hoteliers Gary and Jeffrey Saunders of Boston's renowned, multi-generation Saunders Hotel Group and developer Jordan Warshaw, principal of The Noannet Group, a Boston-based mixed-use and residential development firm that specializes in architecturally distinctive buildings.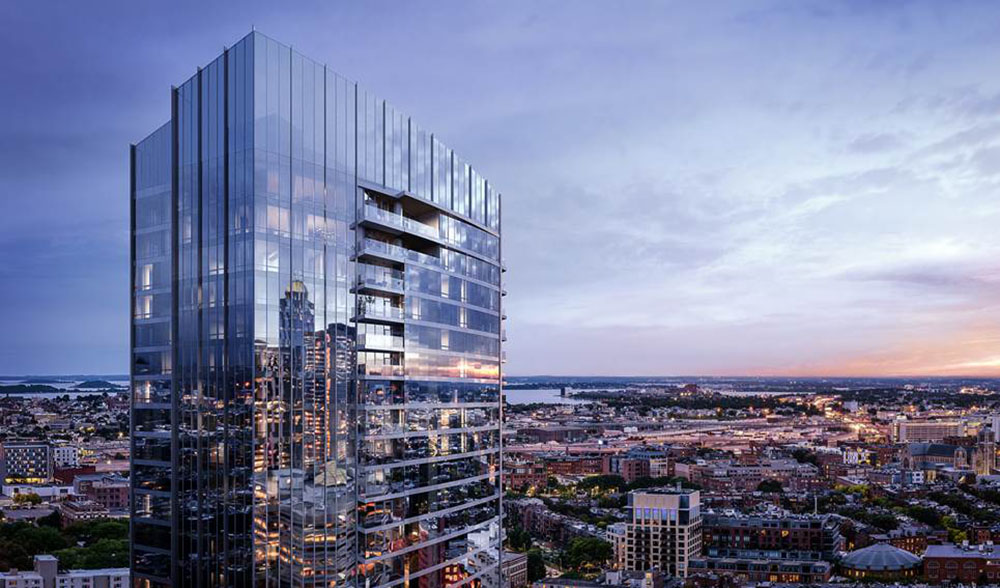 TSLLC's initial idea for development of the site was to do an adaptive reuse of the existing building and create a well-located select service hotel. As TSLLC and its managing architect, The Architectural Team, dug deeper into what redevelopment would involve, it became clear that for various code, ADA, structural, and other reasons, re-use of the existing building was not feasible. In consultation with then-mayor Menino and other city officials, TSLLC decided to design a new building within the zoning parameters established by the completed, but never formally adopted Stuart St. Planning Study. Once the decision was made to move from an adaptive reuse to a mixed-use tower, the team was augmented by adding renowned hotel architects Stonehill Taylor to design the hotel component of the project, and Rockwell Group to design the residential portion of the building. Over four years later, after an exhaustive permitting process and a rezoning of the Stuart St. corridor to codify the recommendations of the Stuart St. Planning Study under mayor Walsh, the project had its zoning approval.
TSLLC decided in 2017 to seek a hotel brand to flag its new hotel. After receiving extensive interest and proposals from a number of top brands, TSLLC chose Raffles. "In choosing a hospitality partner for this exciting project we couldn't have found a better brand for this location than Raffles," said Gary Saunders. "From an operations and management standpoint, there is no brand in the world like Raffles," said Jeffrey Saunders. "Their attention to every detail, focus on the needs and comfort of every individual guest, and value system they instill in all employees and staff members results in the finest guest experience in the world."
The hotel will include 147 guestrooms and 146 branded residences in a new 33-story building. Hotel highlights include a mix of signature hotel services such as the Raffles Butler, public spaces including a two-story sky lobby perched high above Copley Sq., five distinct food and beverage venues including two restaurants, a signature Long Bar and a two-level speakeasy, a Raffles Spa with a 20-meter indoor pool, a rooftop garden terrace and lounge, a signature Raffles Writers' Lounge, and expansive meeting and pre-function space. In keeping with Raffles' ethos of creating distinctive public spaces and avoiding cavernous, "generic luxury" lobbies and other areas, all public spaces will be warm, intimate and truly "of Boston."
On the residential side, the same ethos prevails – both on the part of Raffles, and on the part of Raffles Boston's local development team. Partners Jordan Warshaw and Gary and Jeffrey Saunders are lifelong Bostonians, who from the time this project was a mere vision were focused on creating a building by Bostonians for Bostonians, where long-time locals would truly enjoy living, and not feel as if they were in a generic luxury building dropped in from New York, Miami or Los Angeles. As a result, large multi-purpose common rooms are nowhere to be found; instead, the residences will feature a variety of smaller residents-only areas conducive to the residents' forming a "community within a community" – within their new building, as well as within the greater Back Bay neighborhood surrounding them.
The project is anticipated to break ground in early 2019 and open in 2021. It will be structured as a tiered condominium regime, with each of the hotel, retail and residence components comprising a separate master unit. The project will provide many public benefits, including an affordable housing package worth in excess of $20 million plus an additional $2 million in significant improvements to the local streets and pedestrian environment. It will create 700 construction jobs and provide hundreds of permanent jobs.
Both the author's law firm, Dalton & Finegold, and Boston firm, Goulston & Storrs, assisted the developer in acquiring, financing, structuring and permitting the project, and in concluding the project's agreements with Raffles.
Ken MacKenzie is partner of Dalton & Finegold, LLP and a member of the International Hospitality Consultants (ISHC).
Formerly MacKenzie was the co-leader of the hospitality and recreation group at Goulston & Storrs. MacKenzie represents institutional investors, private equity funds, investment managers, pension funds, university endowments, REITs, major lending institutions and developers in the acquisition, financing and disposition of all classes of real estate assets both nationally and internationally.
MacKenzie specializes in transactions involving hospitality assets and has significant experience in large-scale joint-ventured deals, often involving non-profit institutions such as universities or hospitals. He frequently assists clients in structuring their responses to RFPs for complex mixed-use projects.
MacKenzie received his A.B. from Dartmouth College and his J.D. from Boston University School of Law, where he graduated magna cum laude. MacKenzie is admitted to practice law in the state of Massachusetts.